An abduction victim from Afrin speaks of atrocities he suffered
M. E. returned to his village in Afrin when he heard that the region was safe. He was kidnapped and tortured by the occupation forces.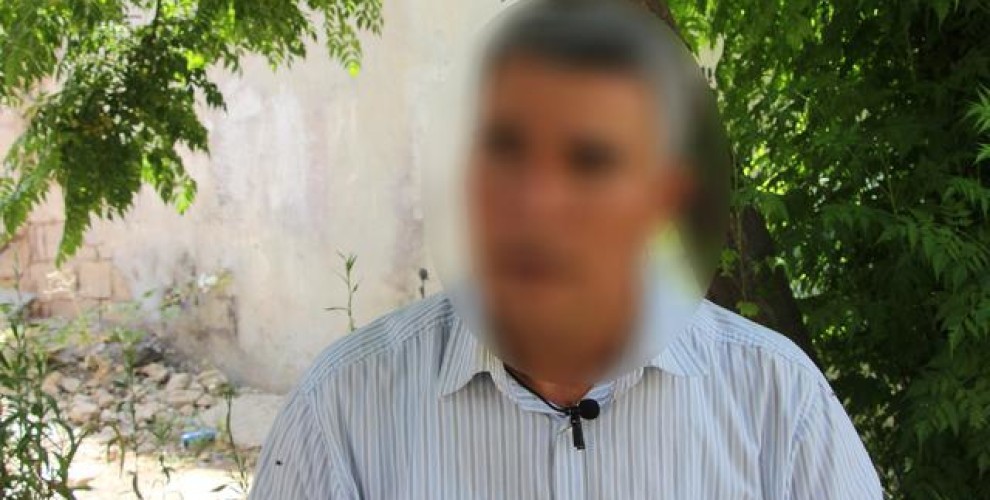 M. E. wanted to return to his village when he heard that the region was safe. Upon his return, he was abducted and tortured by the occupation forces in Afrin.
M. E. comes from the village of Til Silor in Jindires. He had to leave the village because of the Turkish military invasion and settled in the center of Afrin. When it was publicly claimed that the region was safe, he decided to return to his village. On the way he was picked up by members of the Sultan Murad Brigades and taken to Turkey. There he was interrogated and massively tortured.
For two months M.E. was held captive by the Turkish state and its militias, and then released. Two months later he was kidnapped from his village by Ahrar al-Sham militia under the pretext that he had links to the self-government of Afrin. Again he was tortured and then released. Afterwards he was abducted by the Ketiba al-Faruq militia and cruelly tortured. During his interrogation, he told the militia officers: "You speak of freedom and peace, why do you do this to me here?". They answered him: "We have come to burn down Afrin."
M. E. was then released and the militias began looting his property in early June. He received the order to leave Afrin with his family within ten hours.
M. E. reports that the militia occupied his home in Jindires and settled their families there. He says the people of Afrin live in fear and can hardly leave their homes. Those who oppose the militia are either killed or imprisoned. Lawyer Sami was killed in this way after he had refused a ransom payment.
M. E. had to leave Afrin together with ten other families. In the empty houses the families of the occupation troops were accommodated.