Children of Afrin start education after three months
Children of Afrin who are staying in the Berxwedan Camp in Shehba have restarted education after three months of interruption due to invasion attacks.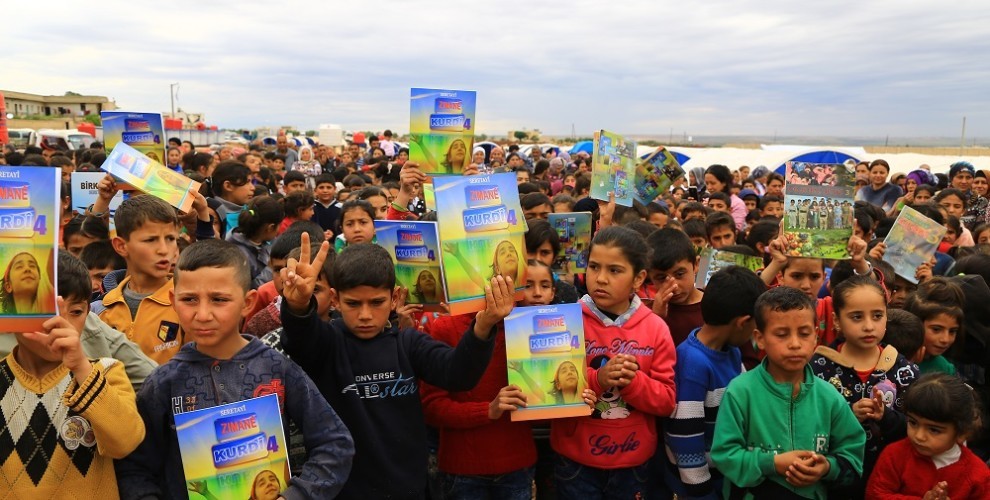 Genocidal attacks of the invading Turkish state and affiliated Al-Qaeda, ISIS and Al-Nusra gangs forced the people of Afrin to move to Shehba canton in masses. The displaced people of Afrin are now facing challenging conditions amid a lack of resources and aid, and they survive these hard times only with the help of Kurdish people and organisations.
After three months of interruption due to invasion attacks, children of the displaced Afrin residents have restarted education at the Berxwedan camp set up for Afrin people in Shehba canton. An event took place in the tent city to mark the opening of schools, participated by Afrin Canton administrators, camp administrators, teachers, parents and pupils.
Speaking at the event, Leyla Ibis on behalf of Kongreya Star said that it was a response to the invaders to provide classes for the children amid attacks aimed for invasion.
Şerwan Hemo of the Democratic Society Education Committee (KPC) remarked that one of the goals of invaders was to annihilate the Kurdish language and culture. He stressed that they will protect their language and culture.
Following the speeches and a musical performance, pupils started to attend classes in the tent city.