Crimes and atrocities Turkey and mercenaries committed in Afrin
The UN continues to keep silence on the crimes carried out in Afrin.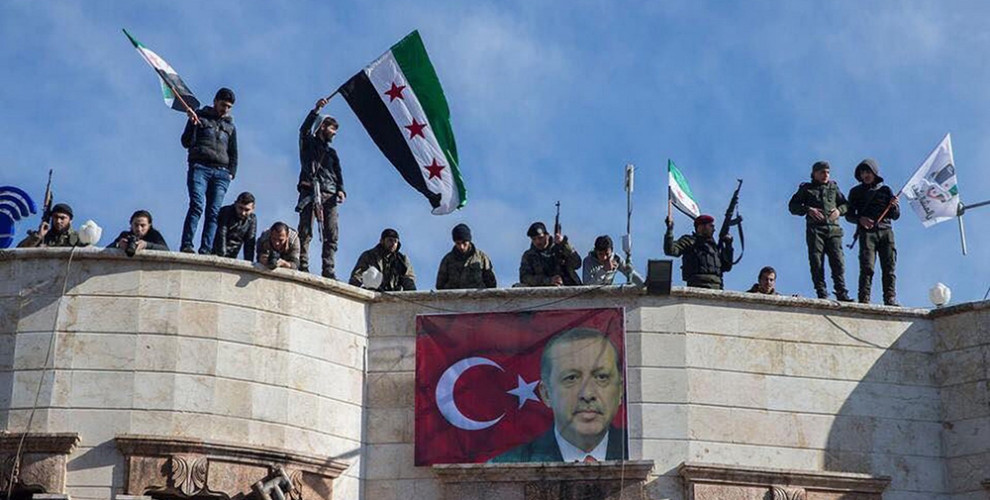 The invading Turkish state and its mercenary allies have been carrying out outrageous crimes in Afrin since they launched an attack on the city and villages, on 20 January.
In the month of June alone, 140 Afrin citizens have been abducted by the mercenaries and many have been killed.
The invading Turkish army and mercenaries have also burned down many agricultural fields while in the city and villages they continued to settle mercenary families in the attempt to change the demography of the area.
The UN continues to ignore all these crimes and turn a blind eye on the situation of civilians.
Since they entered Afrin and its villages in March, the Turkish state and its mercenary allies have been carrying out the most despicable crimes, from killing to kidnapping, from harassment to rape, from extortion to beating.
ANHA has been compiling a list of atrocities committed in June by the Turkish army and its allies.
Kidnapping and murder
Immediately after the invasion, the Turkish state and the mercenaries began kidnapping hundreds of people in Afrin, killing many.
On 1st June, while the Turkish state continued to plunder the city, Turkish soldiers attacked members of the Bobena Arab tribe living in the neighborhoods of Al-Mahmudiyah, Ziyadiyah and Ashrafiyah. Five civilians, including one woman, were murdered while many tribe members were wounded.
The occupying Turkish state and mercenaries have also kidnapped at least 140 people during the month of June.
The kidnappers often ask ransom to release the citizens in their hand, but the fate of many remains unknown.
Changing the demography of Afrin
The news sources in the city reported that the gangs arbitrarily abducted many civilians and released them for the ransom they had received.
From the beginning it was clear that the invading Turkish state wanted to change the demography or Afrin by evicting families from the city and villages and settling the families of mercenaries in their houses.
In June alone, 40 mercenary families were settled in the homes of the families forced out of the district of Mabata.
The Turkish state is forcing people with other religions to convert. The Yazidi community is the one suffering the most from the abuse and violence against their religion and culture. Indeed the invading forces have burned down all cult places and cultural centres belonging to the Yazidis.
Looting and extortion
The occupying Turkish troops and their mercenary allies have plundered and destroyed the property of civilian people in Afrin for months.
The invading forces also burned down fields and forests so destroying the economy of the people of Afrin. Olive, wheat, barley fields have been burned down.
UN silence
The residents of Afrin are resisting to these barbaric attacks. However, the United Nations continues to keep a deafening silence.