Extortion and abduction in Afrin
In the Mabeta district, the invading Turkish state is abducting civilians to unknown locations, and they are extorting people. Meanwhile construction of a base in Afrin continues.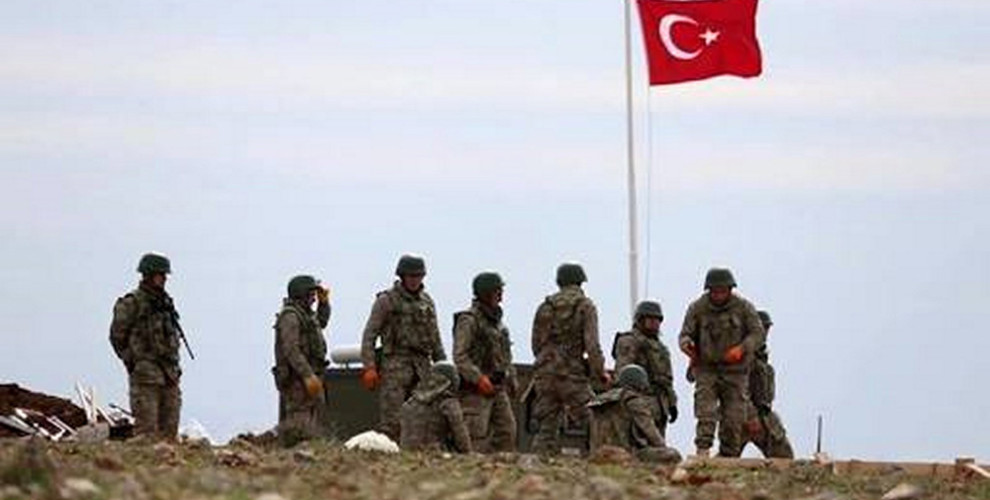 Local sources from Afrin's Mabeta district and Kaxire village spoke to ANHA and said the invading Turkish army and their allied gangs abducted a citizen of Mabeta named Mihemed Haci Sirur (28) and that his whereabouts has been unknown for the last week.
Another citizen named Riyad Murad Cabo (40) from the Kaxire village of the Mabeta district was abducted a month ago and hasn't been heard from since. He was abducted from his shop along the Cabo village road. Sources say the invasion forces abduct people with random excuses.
THEY ARE EXTORTING PEOPLE
A source from Afrin said the invasion forces took 15.000 Syrian Liras from a citizen in the Avraz village of Mabeta as extortion. The same source said people who refuse to pay extortion are tortured in various ways.
MILITARY BASES SET UP
Meanwhile the invading Turkish army continues to set up military bases in Afrin. According to sources from the Kaxir village, the Turkish army is building a new base in the Nishan Mountain to the west of the village. Invading forces are also building a military base in the Gaze village in Jindires.