MMC Commander: We will defend our city to the end
MMC Commander General Abû Adil stated that they will defend their city to the very end against a possible attack and will never allow a foreign force to threaten their security.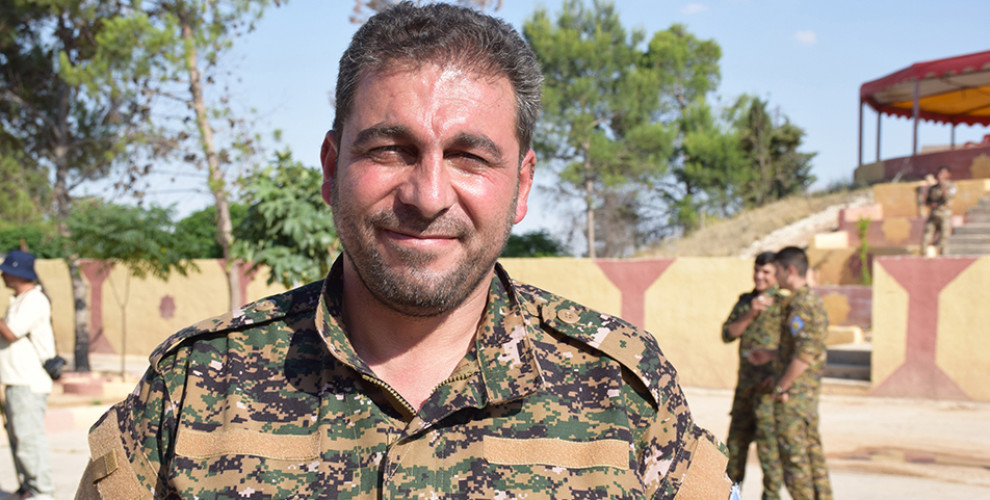 Manbij Military Council (MMC) Commander General Abû Adil spoke to Hawar News Agency (ANHA) about the recent developments in the region and the agreement between the US and Turkey over Manbij.
Abû Adil recalled the meeting held in Turkey's İncirlik base before the campaign to liberate Manbij two years ago, which was participated by US and Turkey officials and MMC delegation headed by martyr Abu Amjad, stating that the Turkish State saw at this meeting that Manbij was ruled by its own people.
Abû Adil said Turkey wants to occupy Manbij over "security concerns" in violation of the decisions made at the İncirlik meeting, adding; "Turkey has proved itself to be an occupying state by invading places like Jarablus, al-Bab and Afrin."
Remarking that fighters of the People's Defense Units (YPG) and Syrian Democratic Forces (SDF) withdrew from Manbj after the liberation of the city from ISIS, MMC Commander said; "A military advisory group from YPG had stayed in the city to train Manbij Military Council fighters but they have also withdrawn from the city recently. Our soldiers are being trained by the International Coalition at the moment."
Abû Adil thanked the SDF and YPG, stressing that Manbij was liberated from Turkey-backed ISIS mercenaries thanks to SDF and YPG fighters.
MMC Commander General stated that International Coalition officials promised to support them in the face of Turkey's threats, adding that they will defend their city to the very end.