People of Afrin mobilize in all areas
The people of Afrin who are resisting the Turkish state's genocidal attacks for 54 days, stand together with the fighters in all areas in order to enhance the resistance.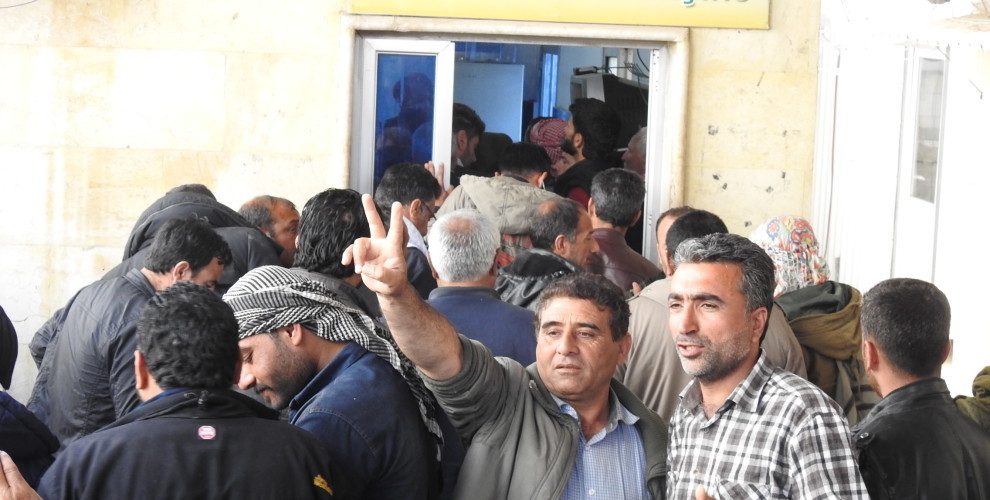 The people of Afrin continue their support for fighters of the YPG/YPJ (People's/Women's Defense Units) that are mounting a historic resistance against the invasion attacks of the Turkish army and affiliated jihadist groups.
Dozens of residents gather in front of the hospital every day to donate blood for the wounded, not leaving the blood center even when officials state that there is no more need for blood donation.