Polat Can: "ISIS has reorganised with Turkish attacks on Afrin"
Remarking that the Operation Cizire Storm to liberate Deir ez-Zor has been halted due to Turkey's attacks against Afrin, Polat Can said the sleeper cells of ISIS have revived by taking advantage of this situation.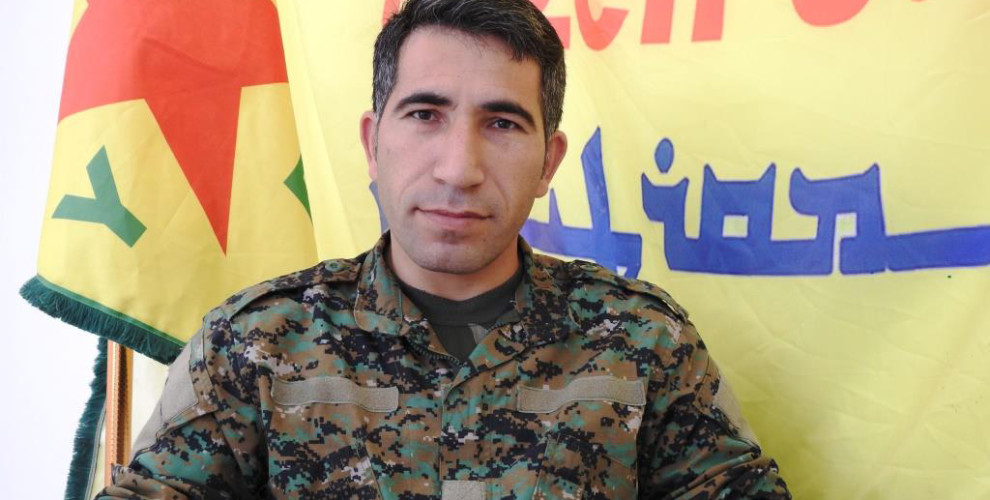 Syrian Democratic Forces (SDF) Deir ez-Zor southern region commander Polat Can spoke to ANHA news agency about the developments in Operation Cizire Storm campaign.
Polat Can recalled that SDF and all the military forces under it halted the Operation Cizire Storm campaign against ISIS in Deir ez-Zor countryside in the wake of the attacks and massacres committed by the invading Turkish state and gangs against the people of Afrin.
"ISIS gangs are still present in the villages east of Deir ez-Zor. ISIS has changed their military tactics through their sleeper cells in Deir ez-Zor, Raqqa, Manbij and other liberated regions."
Recalling that. SDF liberated several regions from Turkish-backed ISIS in Northern Syria, Polat Can said; "Fort his reason, the Turkish state resorted to dirty policies and started to attack Afrin canton. The goal of this attack was to prolong the life of ISIS in regions east of Deir ez-Zor."
Pointing out that ISIS has reorganised with the Turkish state's attacks against Afrin, SDF Commander Polat Can continued; "At the same time, Turkey trained the gangs, provided arms for them, planted mines in civilian areas and sent them to Northern Syria in order to intimidate the local people."
Can said their relations with the anti-ISIS international coalition continue, adding that the Operation Cizire Storm will continue and that they will destroy ISIS in Syria.