Rojava Youth Coordination supports "Rise Up" campaign for Afrin
Kurdish youth organisations in Rojava call for Kurdish national unity.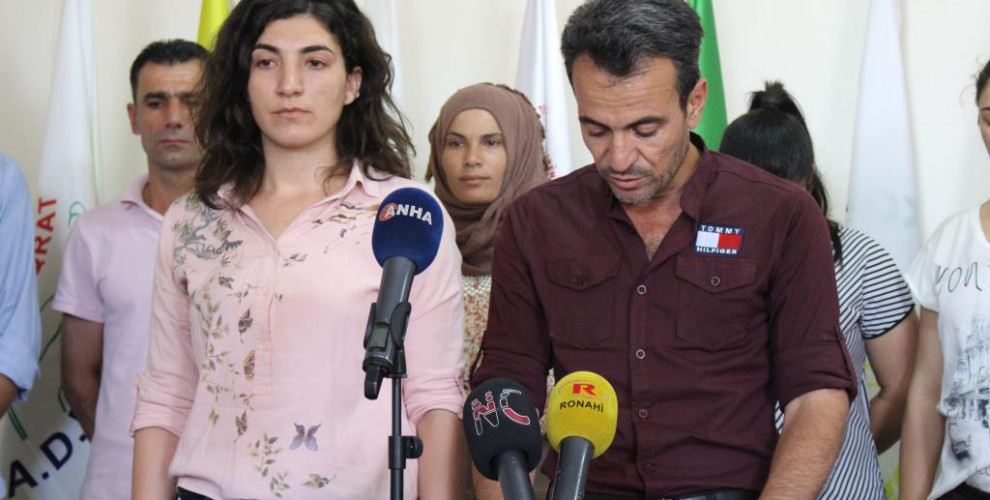 The Rojava Kurdish Youth Coordination made a statement about the second phase of the "Rise Up" campaign launched on Friday to counter the invasion and occupation of Afrin by the Turkish state and its mercenary allies.
The statement written by the coordination, uniting 18 youth organizations, was presented at the headquarters in Qamishlo.
The Coordination Spokesperson Abdulxeni Omer read the statement to the press, accompanied by the members and executives of the coordination.
Omer, who said that four parts of Kurdistan were turned into battlefields by the occupiers added: "With its threats, the Syrian regime plans to create a chaos in the free Rojava territories. On the other hand, the Turkish state continues to plunder and torture in Afrin. The Turkish state is also engaged in occupation operations in South Kurdistan while in North Kurdistan it continues its policy of attack and persecution against the peoples".
Omer, who stated that Kurdish youth will not give up the resistance to free Afrin, said that the Turkish state could not actually make any advance against guerrilla forces in South Kurdistan.
Omer, who sent congratulations and greetings of the Rojava Kurdish Youth Coordination to the guerrilla forces that resist the occupation attacks in South Kurdistan, also added: "Remaining silent about the occupation actually means accepting the occupation. There are still possibilities to be against the occupiers and to reach national unity. We are calling on all the political structures and groups in all South Kurdistan to gather together around the national unity table."
The press conference ended with a renewed appeal to support the "Rise Up" campaign.