SDF: 862 soldiers and gang members killed in Afrin in 23 days
862 members of the Turkish army and allied gangs were killed and 98 SDF fighters fell as martyrs in Afrin in 23 days.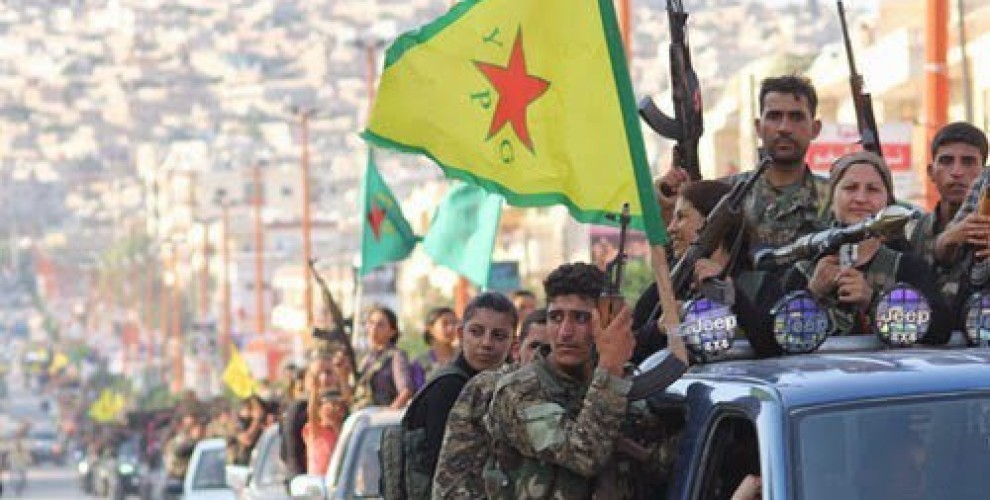 Syrian Democratic Forces (SDF) Press Office released balance sheet of the invasion attacks by the Turkish army and allied gangs for 23 days. Accordingly, 862 members of the Turkish army and allied gangs were killed and 98 fighters fell as martyrs during this period.
The statement released by SDF Press Office on Monday is as follows;
"The attacks launched by the invading Turkish army and terrorist groups at 17:00 on January 20 continue on February 12, 2018. Results and details of the attacks are as follows;
1) Civilian martyrs: The aggressive enemies have targeted civilian settlements with all kind of heavy weaponry. As a result of attacks, 180 civilians, mostly women, children and elderly, have fallen as martyrs. Names of the civilian martyrs were documented at hospitals in Afrin.
2) Wounded civilians: During the ongoing attacks, 413 civilians including women and children have been wounded. Names of the wounded civilians were documented at hospitals in Afrin.
3) Martyrs of our military forces: During the resistance mounted against the attacking forces, 98 fighters of ours fell as martyrs. Our fighters were laid to rest in official ceremonies.
4) Casualties of the enemy: As a result of actions by our forces, 862 members of the Turkish army and allied gangs were killed. These figures were compiled from clarified casualties.
5) Airstrikes: The invading Turkish army carried out aerial bombardments on civilian settlements 668 times. In the mentioned bombardments, sub-structures, drinking water stations, schools and animal farms in central locations have been targeted.
6) Helicopter attacks: Enemy forces attacked the region with helicopters 16 times and all of these attacks targeted civilian settlements.
7- Attacks with heavy weaponry: The invading Turkish state and allied terrorist groups attacked the region with tanks and heavy weaponry 2,645 times.
8- Hand-to-hand fighting: Our forces engaged in hand-to-hand fighting with confirmed results 409 times. Results of 108 hand-to-hand fighting are not available.
9) Downing of helicopters: Since the day the attacks began, our forces downed one Cobra and one Sikorsky helicopter. In these helicopters, 11 Turkish soldiers including commanders were killed. Our forces also downed one drone and one Bayraktar type Strategic Unmanned Aerial Vehicle.
10- Tanks and panzers destroyed: Our forces destroyed 51 military vehicles that include tanks and panzers and damaged 15 others.