Second military regiment formed in Tabqa
Syrian Democratic Forces (SDF) have formed their second military regiment in Tabqa.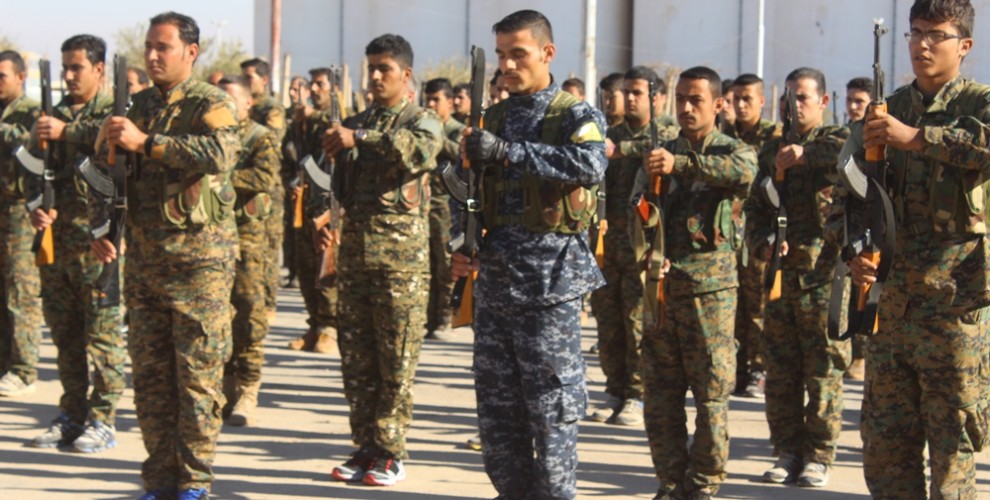 The Martyr Xalid Ilewi training term that 160 fighters in the new regiment participated in for 35 days has concluded. SDF Commander Rojda Felat and Tabqa Executive and Legislative Council Co-chairs participated in the closing ceremony of the training term.
Tabqa Democratic Civilian Administration Defense Committee Co-chair spoke in the ceremony and congratulated the forming of the regiment to fortify defense efforts.
After speeches, the fighters vowed to defend the country.
The SDF had formed the first military regiment in the Safsafah village of Tabqa on November 14, 2017.
Martyr Xalid Ilewi who the training term is named after had been martyred in the operation to liberate Raqqa.