Second Rojava Book Fair opens in Qamishlo
Five days to enjoy books and the pleasure of reading.
Rojava Book Fair opened in Qamishlo with the slogan "Reading brings life".
The Book Fair has been promoted by the Cizire Canton Culture and Art Council and this is its second edition.
The fair is hosted at Zana Hall in Qamishlo and will last for five days. The fair was attended by a large number of intellectuals and writers as well as Mizgîn Ehmed, from the Democratic Autonomous Administration, YPG Spokesperson Nuri Mahmoud, representatives of civil society organizations in the city as well as a large number of readers on its first day.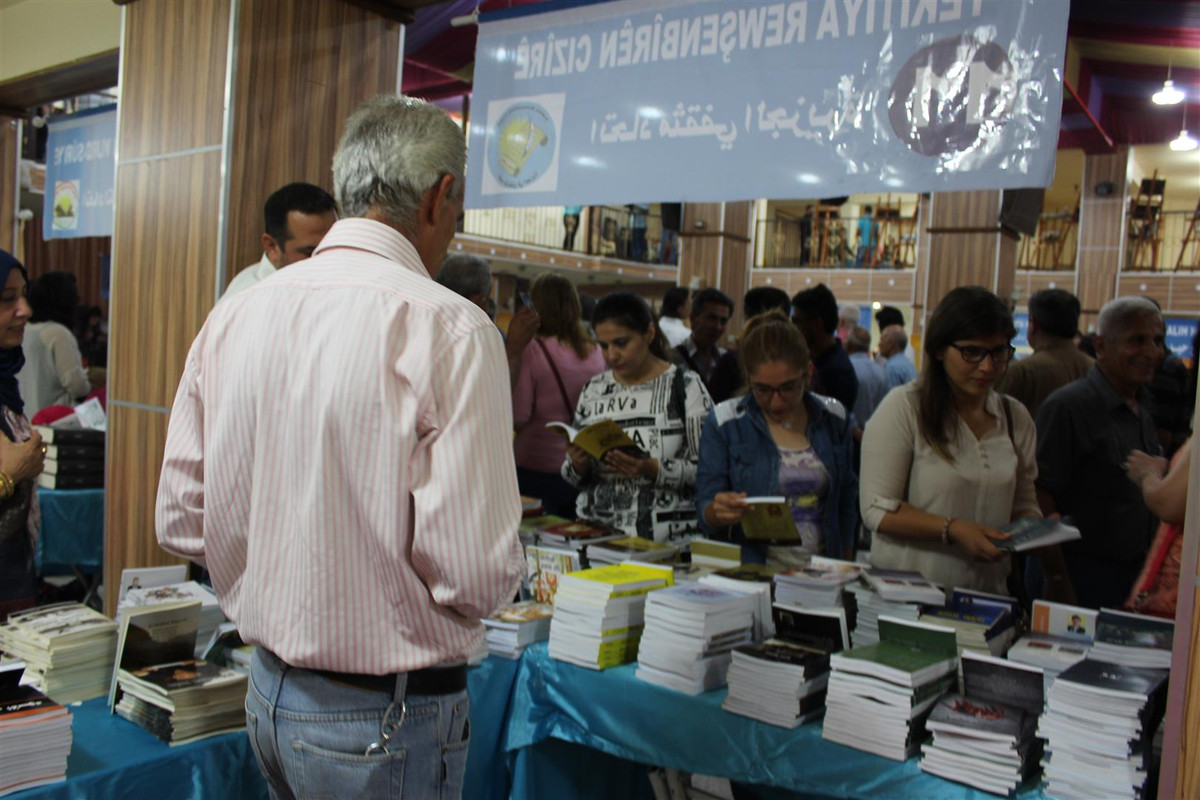 Democratic Society Academy, Culture and Art Council, Rojava Intellectuals Union, Syriac Culture Association, Sormê Magazine, Manisa Bookstore, El-Tekwîn Publications, El-Zeman Publications, Şilêr Publications, Kurdish Writers Union of Syria, ManbiJ Intellectuals Union, Cizre Intellectuals Union, Tabqa Intellectuals Union, Efrîn Intellectuals Union, Kurdistan Writers Union also attended.
A special space was dedicated to the books of Kurdish People's Leader Abdullah Öcalan. Likewise the fair also presents painting and photography exhibitions. Seminars, book presentations, readings and debates will take place during the five days the Fair will last. The Fair will remain opened from 10 am to 8 pm.
Speaking at the opening of the fair, Cizire Canton Culture and Arts Council co-chair Bêrîvan Xalid remembered that the fair is dedicated to Hisên Sawîş.