Three explosions in Afrin: Several casualties
There were two explosions at a gang location in Turkish-invaded Afrin, and another near the Dersim Hospital. There are several casualties.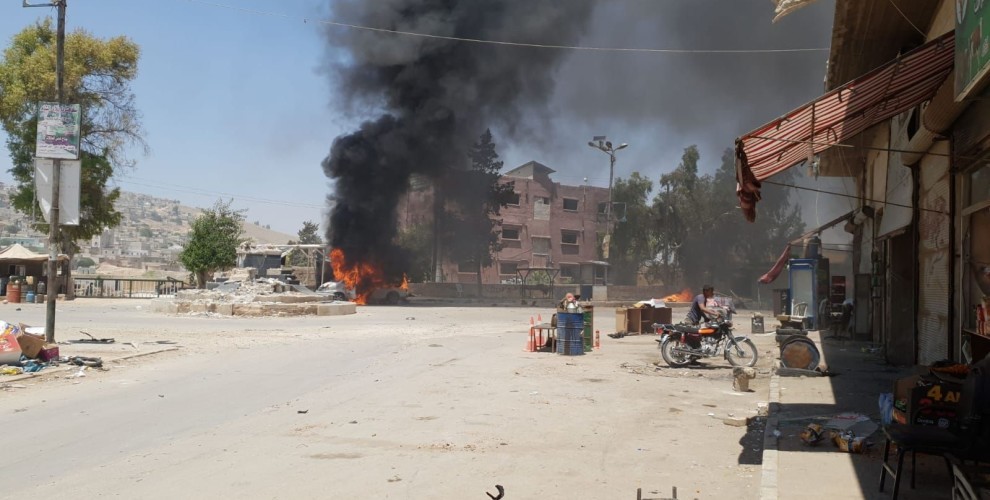 According to city residents, three explosions hit Afrin at around 12:35 local time today.
A source in the city said there were two explosions at a location that belongs to the Al Shamiya front gangs near the Kawa the Blacksmith Boulevard in the city center.
The explosions came from car bombs. There are casualties, but more concrete information is not available yet. Some sources also state that there was extensive material damage.
Soon after the two explosions, another explosion took place on the Feylak Avenue near the Dersim Hospital, and at least 11 gang members died in this explosion.
The invaders have mobilized in Afrin and have blocked all roads to ad from the city.
There is no information yet about who detonated the car bombs, but the gangs have cut off all roads.
The Turkish state continues to commit systematic war crimes in the region alongside their gangs. Turkish forces launched an invasion attack on January 2018 and entered the city center with their gangs on March 18. Since the beginning of the invasion attacks, hundreds of civilians have been killed, and hundreds more have been abducted. Civilians' homes were looted, bombed and had their property confiscated. Various historic sites were affected by this violence too. There are new people losing their property or being abducted and tortured every day. A recent report by the Human Rights Watch (HRW) states that the Turkey-backed groups in Afrin confiscate or loot private property that belongs to Kurdish civilians.