Turkey and mercenaries kidnapping, torturing and killing in Afrin
The mercenaries ask for ransom families cannot afford to pay.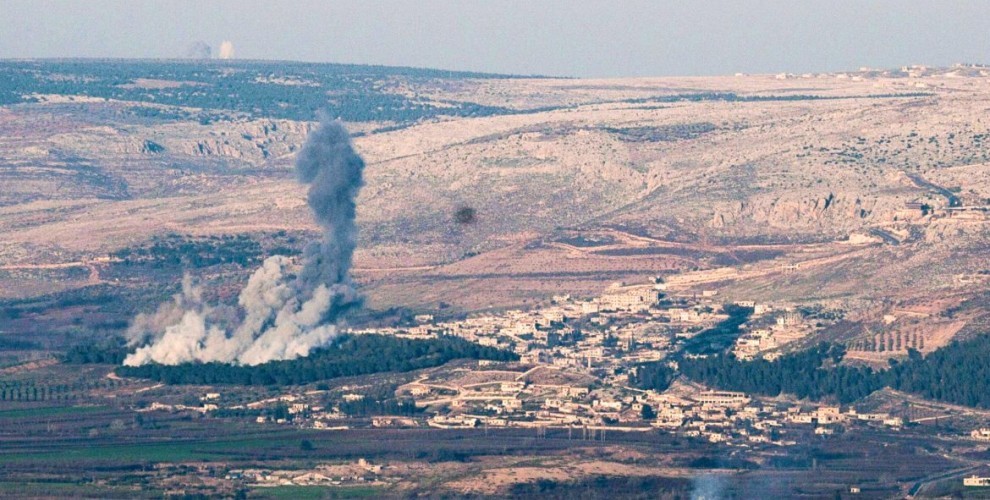 After the occupation of Afrin, the Turkish state and its mercenary allies continued to extort, pillage, and torture people both in Afrin city centre and in the surrounding villages.
According to information received from local sources, the Turkish state and mercenaries are asking families for ransom whenever they kidnap people, in Afrin and in the villages.
The mercenaries have already kidnapped dozens of people and they are keeping a lot of men and women whose families haven't been able to pay the ransom, in captivity.
The Turkish state and the mercenaries claimed that they were kidnapping people known to be sympathisers of the Kurdish YPG and YPJ (People's and Women's Defense Units). But in recent days, especially in the war period, emerging information confirms that the Turkish state and its mercenary allies have also attacked from ENKS, known with their support for the Turkish state and mercenaries.
One of these families is the Shêxo Family, which was attacked by mercenaries last Sunday.
According to the information provided by local resources in Afrin, it appears that the mercenaries attacked the Shêxo family on Sunday in the city of Shiyê, Afrin.
Forty people from the same family were abducted. Among the kidnapped people there are women and children.
According to a person from the village of Shiyê, who does not want to be named, the mercenaries entered the houses at 2am and started to get all women and children first. Then, around 6am they took away all the men.
Here is some information about the people kidnapped:
"From the house of Shêx Birima: Mistefa Ebu Eli, his younger brother Ihmo, and his other brother Yusif and the women.
Xanê family: Cemil Xelê, Mistefa Shêhadê. Mistefa Shêxo from the Evdo family, his brother, Mihemmed Shêxo, Mihemmed Mistefa Shex İbram.
From Silêman Shêxo's family: Mistefa Mistefa Shêxo, Zuher Mistefa Shêxo, Ehmed Mistefa Shêxo, Ömer Mistefa Shêxo, Mahmud Mistefa Shêxo and two children, Reshid Xelê, Wehid Ehmed Shêxo.
These people were said to have been taken from their houses in Shiyê by a mercenary gang led by Silêman Shah.
In the three days since their abduction, some members of the family, women and children were freed, while others are still in the hands of the mercenaries.
Kidnapped are tortured
According to local sources, the people kidnapped have been subjected to very heavy torture, and men were tortured for hours in front of the women's eyes.
Two women named Zinet and Neriman from the Shêxo family are said to be unable to move as they have been brutally beaten on their back. Both women are said to be in a life-threatening condition.
It was also learned that the situation of two other women, whose names were not disclosed, from the family of a man from Afrin named Ebu Eli, were in critical condition.
It is also reported that Zuher Sileman Shêxo had is fingernails pulled out and received two strikes and fractures in his head.
It appears that 25 members of the Shêxo family are still in the hands of the mercenaries and will not be released if 30 thousand dollars are not given.
Again, in the village of Mirkan (Hesina) bound to Mabata, Nezmi Mihemmed Dawud, Ebdo Osman Necar, Mihemmed Osman Koçer, Hesen Eli and Mervan Xelil were also kidnapped by mercenaries. Money has been required for their release.
Xilil Hisni, Çilo Rifet Hisni, Fewzi Ebdin Arif and Memo Xelil Nuri have been held hostages by mercenaries for weeks as the money they asked cannot be paid by their families.
Hishen Hemdi Menan, Mistefa Rashid Elloş, Mihemmed Mistefa Hisko from Afrin were kidnapped by the group Jabhat Shamiya. The mercenaries asked 200 thousand Syrian lira ransom for each one of them.