Turkish army and gangs know no bounds in immorality in Afrin
The Turkish state continues its attacks in Afrin, while also transgressing all moral boundaries. The invading Turkish soldiers and the gangs raped, abducted and killed at least 28 women from Afrin in the last month.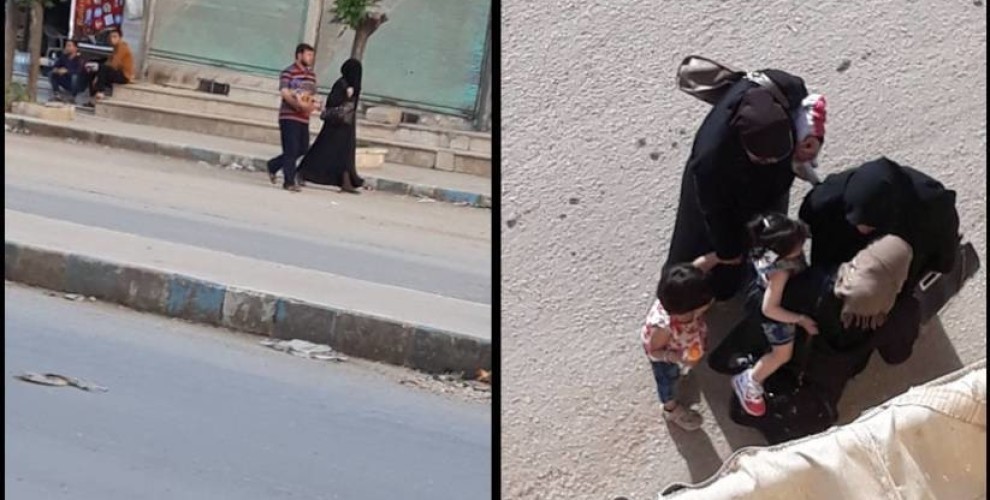 The Turkish state and their allied gang groups continue their invasion attacks against Afrin with new immoral practices every day. In their attacks against the city, 800 civilians (93 of them women) have been wounded, while 228 civilians (28 of them women) have been martyred to date. The Turkish soldiers and their gangs started to loot the people's properties after they entered the city. There have been immoral and inhumane attacks against peoples all at the same time.
According to a report by Hawar News Agency, the Turkish state and their gangs have raped, abducted or murdered at least 28 women from Afrin in the last month. Despite these practices, the invaders are attempting to use the name of Islam in the city. They aim to implement ISIS ideology, and the Turkish soldiers are now forcing the women in Afrin to cover up and wear long dresses.

ABDUCTED FOR BEING A P.E. TEACHER
A source from the Selûrê village in Jindirese stated that a village woman who refused to comply with the orders of the Turkish soldiers and the gangs was raped and tortured. Another source said a woman named Zozan Beşîr Silêman who was returning to Afrin from the Kefer Sefrê village of Jindirese was abducted. Zozan's family said their daughter was abducted because she is a P.E. teacher.
MISCARRIED DUE TO TORTURE
Turkish soldiers and their gangs also abducted a 21-year-old woman named Xedîce Riyad from the Shiye district. Xedîce was pregnant, and lost her baby due to the torture she was subjected to. Xedîce is still held prisoner by the gangs. In the Korka village of Mabata, the body of a 30 year old woman was discovered. The body showed signs of torture, and could not be identified.

FATE OF ABDUCTED WOMEN UNKNOWN
In Mabata's Şîtka village, the Turkish soldiers and their gangs raped two women and abducted 13 others. The gangs and the soldiers also abducted three women from the Ibêdan village of Bilbilê, while 3 girls were abducted by the gangs in a village of Mabata.
The fate of the abducted women and girls is unknown as of now.

Turkish soldiers also abducted a woman named Emîne Elî from the Meydankê district and two women named Leman and Mewlîde from the Ashrafiya neighborhood.

Kongreya Star Afrin Coordination Member Fatma Lekto stated that the Turkish state and their allies have left many children without mothers with their barbaric attacks. Lekto protested the silence by human rights organizations in the face of what happened and demanded an immediate end to the immorality.