Turkish state gangs loot warehouses in Afrin
The Turkish state gangs know no bounds in their dirty and inhumane practices. The gangs allied withTurkey pillage and loot the property and belongings of Afrin's residents, and have been storing them in several houses outside Afrin to be sold later.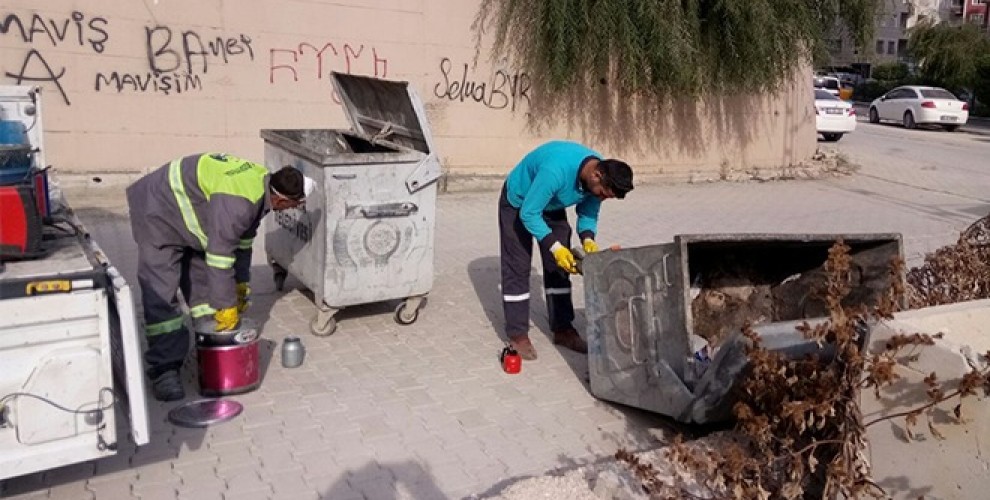 There are all kinds of belongings in the houses confiscated from civilians by the gangs and used as warehouses. Dumpsters from Hatay Municipality and other cities in Turkey can be seen alongside the objects pillaged from residents of Afrin. The dumpsters are used to store stolen property.
The gangs the Turkish President Erdoğan calls his "Kuvayi Milliye (National Forces) army" know no bounds in their dirty and inhumane practices and continue to commit rapes, abductions, ransom demands, harassment, arson, demolitions, looting and murder against the people. The people of Afrin are complaining a lot and have no more patience.
SELLING OFF STOLEN GOODS FOR CHEAP
Sources from the region say Turkish state allied gangs store the goods and tools they steal from industrial shops and factories in houses outside the city center they forcibly confiscated from the people or that belonged to people who had to migrate. Gangs have recently started to steal generators, compressors, gear wheels and other industrial equipment from workshops in the industrial district.
The tools are stored in a house near the crushed rock factory in the Ashrafiya neighborhood, and are sold off to gang sympathizers for cheap as there is no cost involved in procuring them.
TURKISH MUNICIPAL DUMPSTERS
Local sources also say there is virtually anything one can think of in the loot warehouses. Dumpsters from Turkey's Hatay Municipality can also be seen in the warehouses.