Turkmens from Manbij don't want Turkey
Turkmens from Manbij say they have more freedom now than any other period before and add: "SIS is Erdoğan. Turkey can't give us anything but terrorism. We don't want Turkey."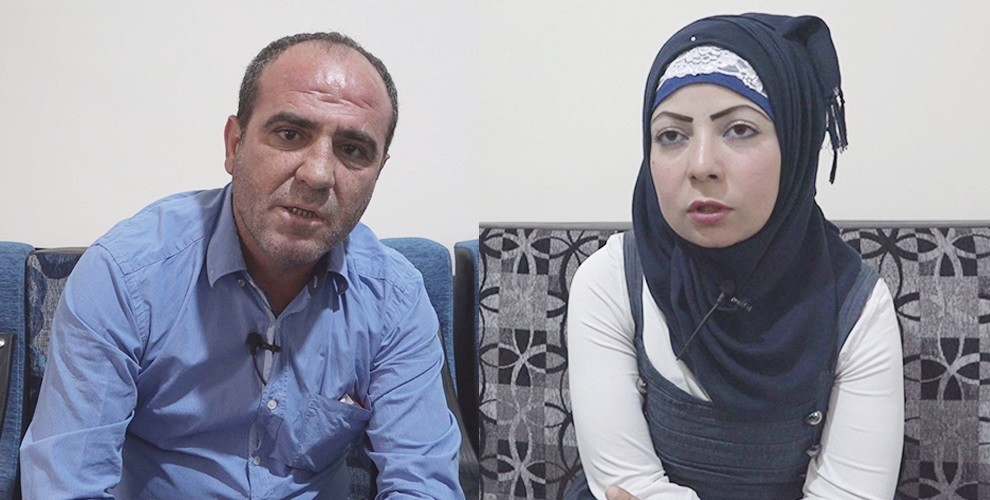 Turkmens from Manbij stated that they don't want Turkish soldiers or gangs in Manbij, and added that as the peoples of Manbij they live together in equality and with the confidence created by the right to free representation.
Manbij Turkmen Association Chairperson Servet Sabri stated that Turkmens lived under great duress during the ISIS period, just like other peoples, and added that they now live together with other peoples in fraternity. Servet Sabri said, "During the time ISIS first invaded Manbij, we lived there. Later we couldn't bear the oppression and we fled. As the Turkmen, Kurdish and Arab peoples we saw that ISIS beheaded people and tortured women and children, and that human beings had no value. To be rid of ISIS, we all participated in the operation to liberate Manbij. As Turkmens, our commander Botan Türkmen was martyred in the operation. With support from SDF and YPG, we liberated Manbij."
WHERE WAS ERDOĞAN DURING ISIS' TIME?
Servet Sabri said they built their own system and they started to live a beautiful life. About the Turkish state's plans for Manbij, Sabri said: "There is no terror in Manbij, and the Turkish state claims there is. True terror used to be here, when ISIS was present. Where were Erdoğan and Turkey's soldiers when ISIS terrorized us? Where were they when ISIS beheaded civilians, women, children? Why didn't they save us then? We don't listen to Erdoğan, and he has no business here. We don't want him or his gangs here. There are no gangs, and no terror here now. We live together in peace as Armenian, Arab and Turkmen people."
THERE IS FREEDOM IN MANBIJ NOW
Fatma Türkmen stated that as women in Manbij, they have begun to mend their wounds from the ISIS period. Fatma Türkmen was in Manbij when the city was under ISIS, and she saw men beheaded in squares and women barred from public life: "During the operation to liberate Manbij, while ISIS was here, we fled to the SDF. But ISIS had laid mines on all roads. 8 children of my uncle, my sister and my other relatives stepped on mines and lost their lives. Two of my uncle's sons were taken by ISIS, we haven't heard from them for the last 4 years. When the SDF came, we were able to go outside freely again. Today we have no fear, we have freedom now."
WE DON'T WANT ISIS, WE DON'T WANT ITS FATHER
Fatma Türkmen said the women of Manbij who are rid of ISIS can now take part in many aspects of public life, and that they don't want ISIS or its father the Turkish state again: "Women now work and have women's councils. When a woman is subjected to violence, she can go to the women's council and the council handles the issue. If a woman is not in school, she can still have a business. For instance, there are seamstresses, hairdressers, restaurants, and now they opened a bakery. Women work in such places. The women with educations can become teachers or medical workers. Turkey wants to reinstate ISIS, becaue they are ISIS. ISIS is their child, they are ISIS' father. Turkey's arrival means the arrival of ISIS. We as the people of Manbij don't want Turkey to come here."