23 years in prison for killer of Pınar Gültekin
The court board decided to reduce the aggravated life sentence for the killer of Pinar Gultekin, to 23 years in prison and acquitted the other defendants.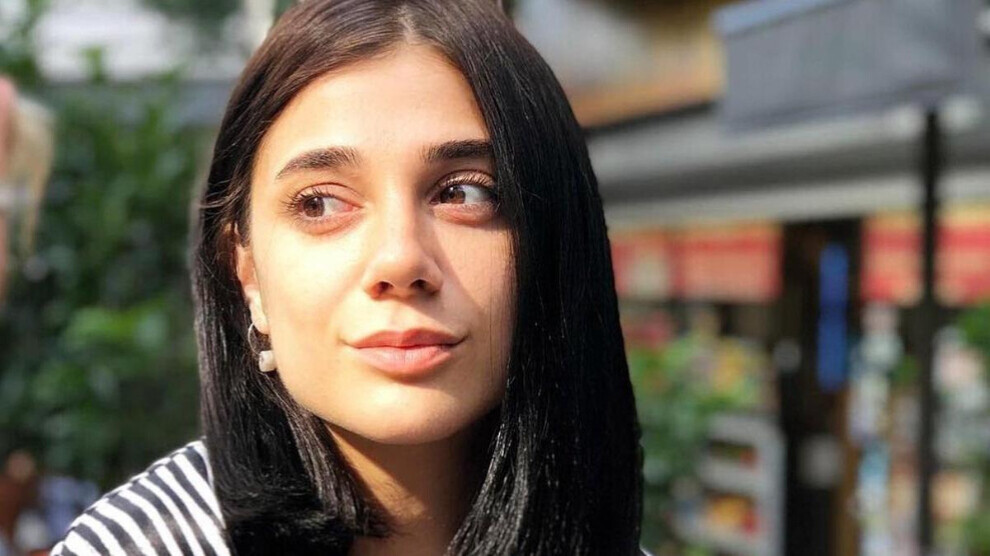 The court board decided to reduce the aggravated life sentence for the killer of Pinar Gultekin, to 23 years in prison and acquitted his brother Mertcan Avcı, his mother Ayten Avcı, his father Selim Avcı, his divorced wife Eda Karagün and his partner Şükrü Gökhan Orhan.
On 16 July 2020, university student Pinar Gultekin went missing in Turkey's southwestern Aegean province of Mugla. Five days later, the 27-year-old woman was found dead in a forest.
Forensic investigations revealed that Gultekin was strangled to death and then burned by her ex-boyfriend, Cemal Metin Avci, who confessed to the murder.
Gultekin's murder was the latest in a string of "femicides" — the deaths of women at the hands of their spouses and partners — that have sparked public outrage and demonstrations in Turkey. According to the country's We Will Stop Femicide Platform, Gultekin was among at least 300 women killed in 2020.
Avci was arrested on charges of "deliberately killing with monstrous feeling or causing torment." He faces aggravated life imprisonment, while his family members face up to five years in prison for aiding and abetting Avci, helping to cover up his tracks and concealing evidence of the crime.
Beaten unconscious, choked, burned alive
Pınar Gültekin would be 29 years old today. Almost two years ago, the student, who was born in Bitlis, was first beaten unconscious in Akyaka, then choked and finally burned alive before her body was poured with concrete in a barrel. The brutal femicide had triggered an outcry and protests beyond the country's borders, and people on social networks shared the name of the murdered Kurd. Pınar Gültekin is just one of hundreds of women killed at the hands of men in Turkey every year.
Co-defendants acquitted
It took police five days to find her remains. The officers tracked Cemal Metin Avcı through surveillance footage from a gas station. In the pictures you can see how he loads petrol cans into his car. In a police interrogation, he gave "jealousy of his ex-girlfriend" as the motive for the crime. During the trial, which opened in November 2020, he suddenly claimed that Pınar Gültekin had blackmailed him into "destroying his family". Avcı's five co-defendants, who are a brother, both parents, his ex-wife and a business partner, accused of helping him commit the crime or removing evidence, were acquitted for lack of evidence.
Anger and criticism after judgment
The Muğla court's decision was met with anger and harsh criticism. From the point of view of women's organizations, the victim was given partial responsibility for the crime. The Federation of Women's Associations in Turkey wrote on Twitter that the people behind the decision wear the "blood of women" on their hands. The Women's Council of the Peoples' Democratic Party (HDP) tweeted that the trial once again proved impunity for femicide.
Pınar's mother: The state protects women killers
Pınar Gültekin's mother Şefika Gültekin, who was recently sued by killer Cemal Metin Avcı for alleged insults, said her daughter has now been murdered again. "The state protects the murderers of us women. We had hoped for a clear and landmark judgment to protect other women from femicide. Unfortunately, we were disabused in a devastating way. There is no such thing as justice in this country."
Family lawyer: An affront to justice
Rezan Epözdemir, defender of the Gültekin family, spoke of a "monstrosity" of the spoken law. "This verdict is an affront to Justice. We have witnessed today that justice in Muğla has been irretrievably buried. A murderer who burned a young woman alive and deprived her family of hope for a future worth living has been rewarded with a reduced sentence despite the lack of such a feature." Epözdemir has announced that it will appeal the sentence immediately.