27-year-old Yazidi woman murdered in Hildesheim
27-year-old Besma Ekinci was murdered in Hildesheim by the man she was married to against her will in Shengal as a second wife. Kurdish women's organisations condemn the murder.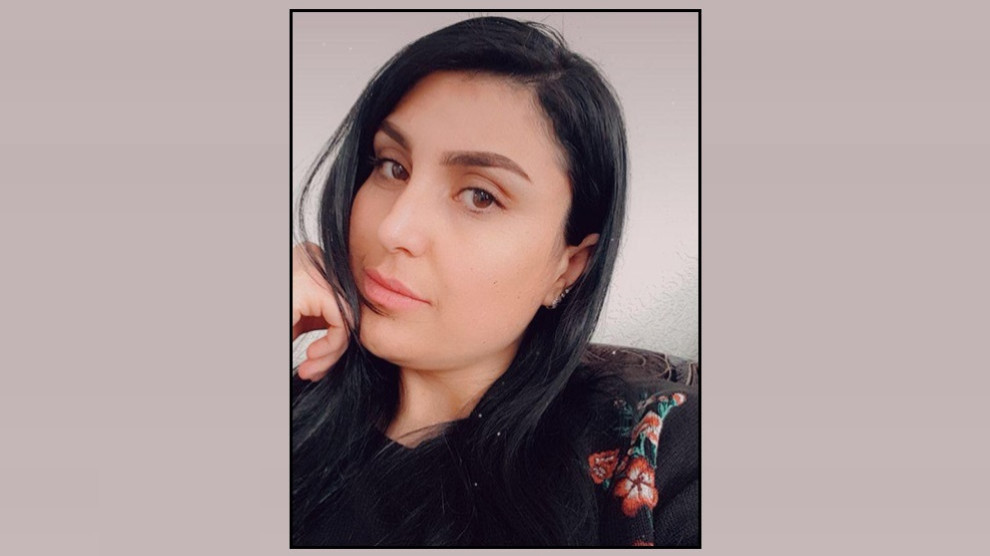 On Wednesday 27-year-old Besma Ekinci was murdered in the German city of Hildesheim. She was the mother of three small children. The perpetrator is Cemal Ekinci, to whom she had been married against her will in Shengal as a second wife.
Kurdish women's organisations have condemned the murder in a joint statement which reads as follows:
"It's not the coronavirus but men infected by the patriarchal virus that kill women!
Today, 15 April 2020, is the Red Wednesday, on which we as Kurdish people celebrate the birth of the world in the sense of the Yazidi religion. This holiday has been darkened today by bad news with a dark shadow. A woman from Shengal named Besma Ekinci (27 years old), mother of three children (the oldest six years old), was murdered by her husband Cemal Ekinci (55 years old).
In addition, the oppressive Turkish state today killed three women with air strikes on the Maxmur refugee camp. This holy holiday is stained with the blood of Kurdish women in Hildesheim and Maxmur.
Besma Ekinci was murdered like Onalia Çendy in Dortmund, who was killed by her husband in late February this year. Both had been forced to flee from Shengal because of the 74th genocidal massacre. Besma was married to Cemal Ekinci against her will as second wife. Once again we witnessed a feminicide. As the women's movement and women's organisations we strongly condemn these attacks. Since we learned of the murders, we have been very sad that we were unable to intervene in time, to support the women and to build a safe life with them without violence and threats. We bow in deep respect in memory of the murdered women, we wish the relatives and the Kurdish people our heartfelt condolences and promise that we will tirelessly continue the fight against the patriarchy and murdering men and demand accountability for the women killed.
It has been known for some time that violence against women has increased significantly in the wake of the corona crisis. All over the world, women face violence and oppression from men. Since the pandemic, women have been exposed to domestic threats and murder. Women who cannot free themselves because of the quarantine and whose calls for help do not reach possible supporters experience violence in an inhuman way and are killed.
We know that this feminicide is not the result of the coronavirus, but of the patriarchal system which, at whatever time and in whatever country, has put women everywhere in prison and taken them to the cemetery. The patriarchal system and the patriarchal mentality have left no safe place for women. So, the "four walls" of the so-called safe home become a prison.
As women's movement, we continue our campaigns and work against violence even in this state of emergency. We want to offer women a shelter. We want women to support and strengthen each other. What can free us from violence and oppression is cohesion and mutual trust. That is why we will stand up as women, no longer remain silent in the face of threats and violence, but raise our voices and inform our friends, organisations and associations.
Once again, we strongly condemn the murder of the Yazidi women and Kurdish women in Maxmur on this holiday. In the name of the supporting women in Europe and organisations like the Kurdish Women's Movement in Europe (TJK-E), the Women's Community Center UTAMARA, the Yazidi women's umbrella organisation SMJÊ and the Alevi umbrella organisation FEDA we say it is not the coronavirus that kills, but the patriarchal mentality. Neither a pandemic nor the murderers can stop our fight against violence against women."
RELATED NEWS: