3 August, the day humanity was lost
Thousands of Yazidi men and women were massacred, captured, turned into slaves. The stories of the survivors.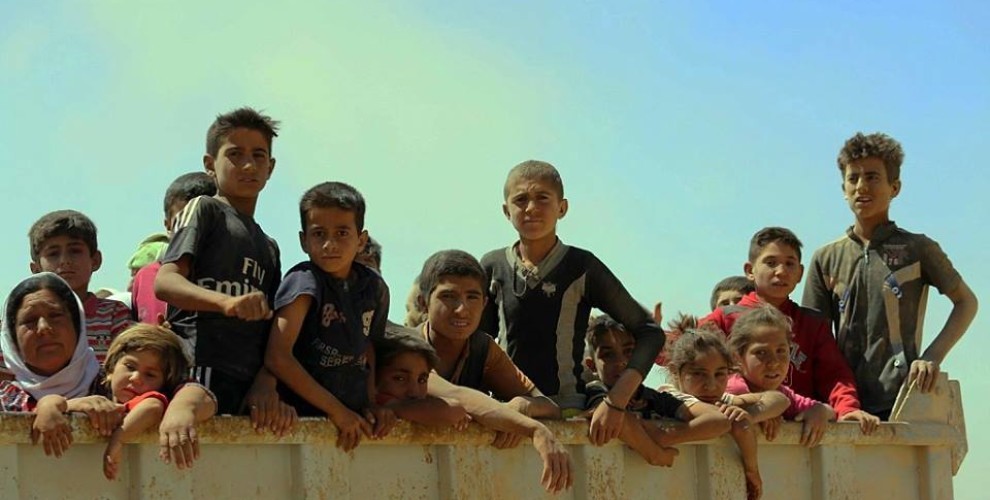 The biggest attack carried out by DAESH (ISIS) mercenaries in the Middle East was in Shengal.
The mercenaries sold hundreds of Yazidi women as slaves at their markets and killed many others. Some women were rescued or managed to escape from captivity and tell their stories, four years after that massacre.
On 3 August 2014 a genocidal attack was carried out by DAESH on Shengal's Yazidi population. Thousands of Yazidis were either killed, kidnapped or reduced to slavery. Prisoners were taken to Mosul, Raqqa, Deir ez-Zor, Tal Afar, Manbij, Girê Spi.
Thousands of Yazidis were forced to emigrate.
Four years on, many women were rescued from the hands of DAESH mercenaries, but the fate of hundreds of women reduced to slavery remains unknown.
Those who survived and were liberated slowly began to tell their stories, and horror unraveled.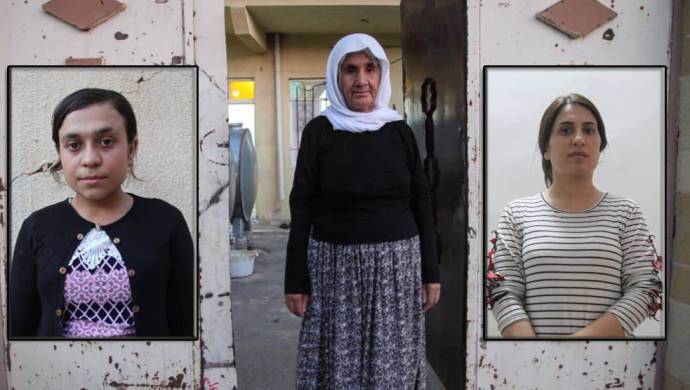 BEDRIYE FEYSAL
One of these women is Bedriye Feysal. Feysal is now 18 and is from the village of Domiz in the southern part of Shengal. She was still 15 when she was captured by DAESH mercenaries.
On 3 August, while trying to take shelter on Mount Sengal, with her mother, father and 6 siblings, Feysal was captured and taken to Shengal first and then to Tal Afar.
She was thrown in Badush Prison, 15 kilometers northwest of Mosul. Badush is known as a place where only Yazidi women were jailed.
Feysal accepted to convert to Islam here in order not to be slaughtered. After being removed from prison, she was taken to Mosul after being taken back to Tal Afar, with her sister.
Here she was sold to a DAESH emir named Abu Tahir. The ordeal was far from over as Feysal got sold six times to different DAESH members before ending up in Raqqa. 
When the Syrian Democratic Forces (SDF) launched their military operation to liberate Raqqa, dozens of Yazidis were taken to Deir ez-Zor. Feysal's mother and four siblings had been freed a year ago, while Feysal was freed 10 months ago during an operation carried out by the SDF in Deir ez-Zor. Feysal's father and two brothers are still in the hands of DAESH.
XALIDA MURAD
Xalide Murad, 33 and married, is from the village of Tel Kasab in the north of Kocho.
Murad was on her way to reach Khanasor with her family on 3 August, when DAESH captured them in the vicinity of the village of Herdan.
That day, 226 people belonging to the tribe of Mırka were captured by DAESH and 102 people were executed.
While the fate of the others remains unknown, Murad was taken to Shengal, Tal Afar and Mosul. She too ended up in Badush Prison and held there for days.
After 3 months of slavery, Murad managed to escape from DAESH with the help of an Arabian acquaintance.
Murad's husband is still in the hands of DAESH and no news has been heard from him since.
XUNAW ÊNO HURO
Xunav Huro is 55 and from the village of Gir Zer, Shengal. She was captured by DAESH while going with her family towards Shengal's winding road.
Huro was taken prisoner with her husband and three sons, and brought to Tal Afar. She was separated from her family there and like hundreds of women prisoners, she was thrown in Badush prison. She was held there for weeks with hundreds of Yazidi women.
She met an acquaintance and later she was taken to the center of Mosul after her release from prison.
Huro, who said that she worked as a slave for 9 months, was then brought to Kirkuk together with her husband and finally released, as the result of some sort of agreement made with DAESH of which she ignores the details.
Huro has not received any news from her children, and fears they had been murdered.