4 detained in police attack on Green Left Party women's gathering in Istanbul
Women from the Green Left Party were attacked by the police on the grounds of red-yellow-green items.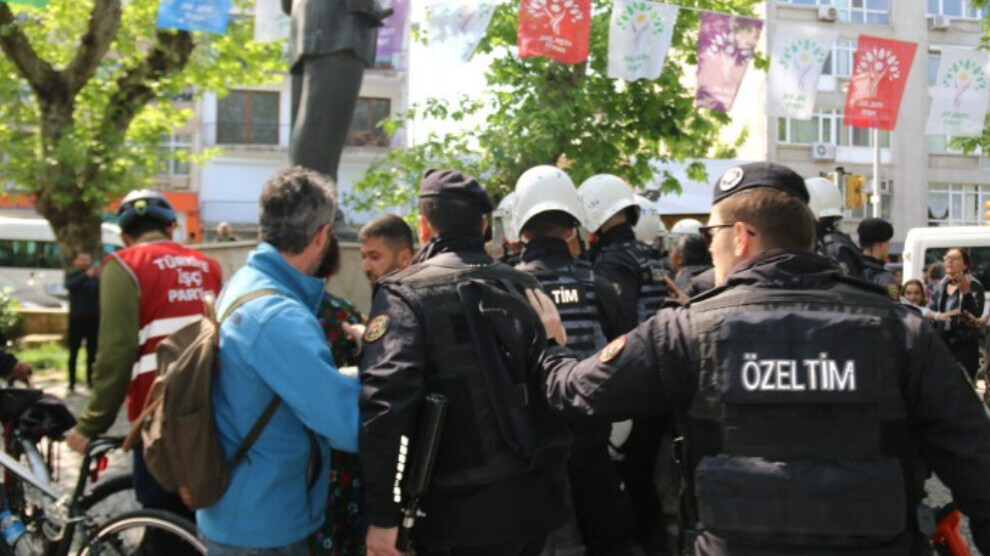 The Green Left Party held a women's gathering in the Kadıköy district of Istanbul on Sunday.
The gathering was organised under the motto "We are here, we will change things with women".
Following the meeting, the crowd was attacked by the police on the grounds of the red-yellow-green items worn by women. The three colours are among the countless targets criminalized by the Turkish state for representing the Kurdish struggle.
Four women were forcibly detained and taken to a police station.
The crowd protested the police crackdown and detentions by chanting the slogan "Jin, Jiyan, Azadi" (Woman, Life, Freedom).