Academy for women teachers opened in Kobanê
The Academy has been named after Martyr Rosiyel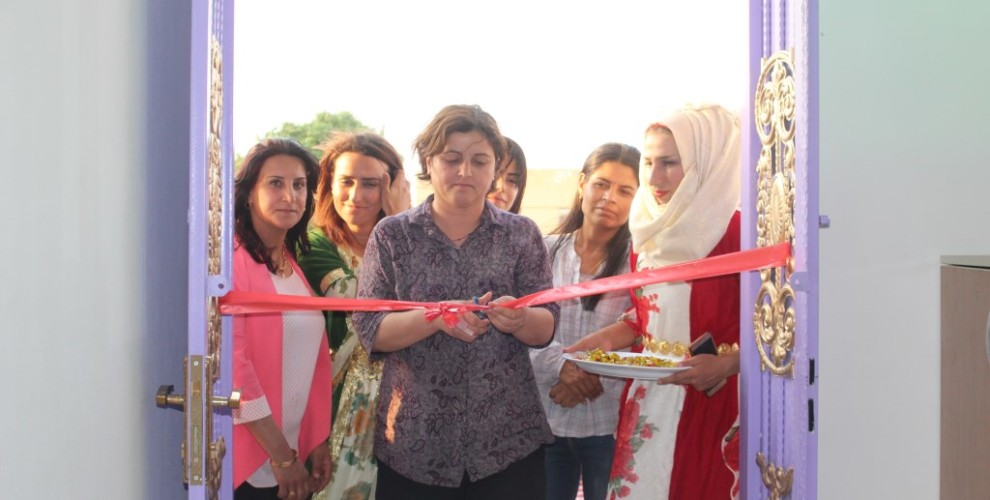 In the village of Tilêjibê in Kobanê city, a new academy for women teachers was opened. The Academy was named after Martyr Rosiyel.
All women teachers in the Euphrates region will be trained at the new academy. 
The first session at the academy will begin in the next days and will be attended by 45 teachers. The training course lasts one month.
During this one-month training, ideological lessons, special war, women's history, jineology, teacher culture and ethics, women's preaching, philosophy and KPC-democratic culture will be all subjects for the trainees to study.
The Academy opened with a ceremony attended by Hêvidar Kobanê, on behalf of the family of Martyr Rosiyel. 
"We celebrate the 14 July Resistance in the certainty that it is still continuing. Martyr Rosiyel - she added - was not just a sister to me, but a comrade too. Martyr Rosiyel joined the revolutionary resistance despite her young age and lived great sacrifices".
Ruken Şêx Mihemed, one of the Academy officials who spoke at the ceremony, greeted the participants and celebrated the opening of the academy which will support all teachers.
After the speeches, the Academy's door was opened by the sister of Martyr Rosiyel, Hêvidar Kobanê.
After some songs and music, the first training session was inaugurated. 
Martyr Rosiyel was from Kobanê and had fallen a martyr in the Resistance of the Age in Afrin.