Afghan women call on Europe to act for Guven
Activist Afghan women sent letters to the Council of Europe and various other institutions for Leyla Guven and Kurdish People's Leader Abdullah Ocalan.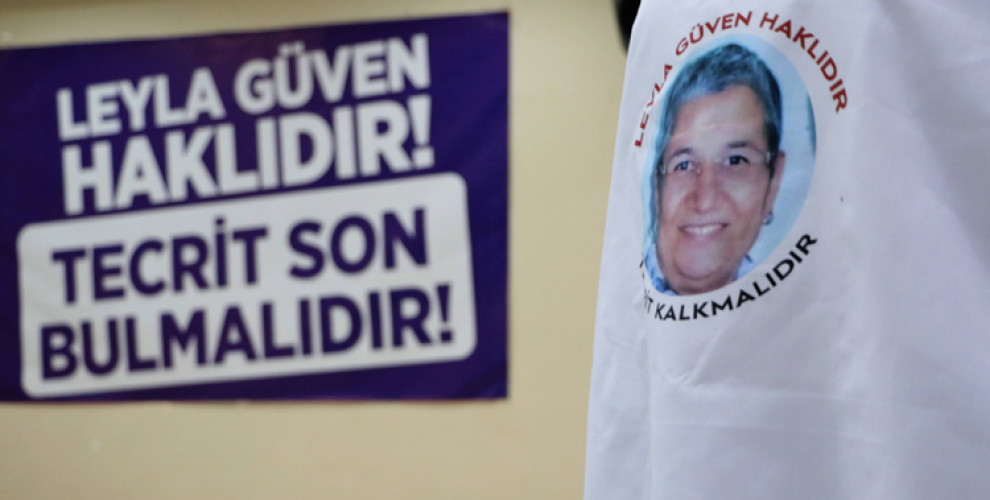 Kabul based Afghanistan Solidarity Party (Hambastagi) Spokesperson Selay Ghaffar, former MP and political activist Malala Joya and the Revolutionary Women's Union (Rawa) International Relations Committee sent letters under the name, "International Initiative for Leyla Güven", to the Council of Europe, the European Commission, Organization for Security and Cooperation in Europe (OSCE) and the Committee for the Prevention of Torture (CPT).
The Afghan organizations pointed to HDP MP Leyla Güven's fight for democracy, peace and women's rights and that she has been on a hunger strike since November 8.
The Afghan activists said Güven's health is at a critical stage and added: "The international community can't ignore this."
The International Initiative for Leyla Güven activists called on the Council of Europe, European Commission, OSCE, CPT and the European Union to uphold their legal and political requirements. The letter called on the institutions to take action against the Erdogan regime and added that no institution in question have taken any serious precautions against the spread of authoritarianism in Turkey.
The Afghan activists said the developments are connected to the CPT's and OSCE's silence in particular, and that they understand and support Leyla Güven. The initiative members have embraced the hunger strike Leyla Güven is on and referenced her quote, "Isolation is a crime against humanity".
Initiative members called on Europe to take urgent action and said: "It is time that European countries take a political stand that recognizes the political, social, cultural rights and human rights they base themselves on to contribute to peace initiatives."
The letter added: "Turkey still has strong political, institutional. military and economic relationships with Europe. As a result, Europe still has significant influence over Turkey."
Initiative members demanded concrete precautions to pressure the Turkish government and an end to the isolation imposed upon Kurdish People's Leader Abdullah Ocalan and other political prisoners.
RELATED NEWS: