Amed women's rally through ANF lenses
Images from the 8 March event organized by TJA and HDP Women's Council in Amed yesterday.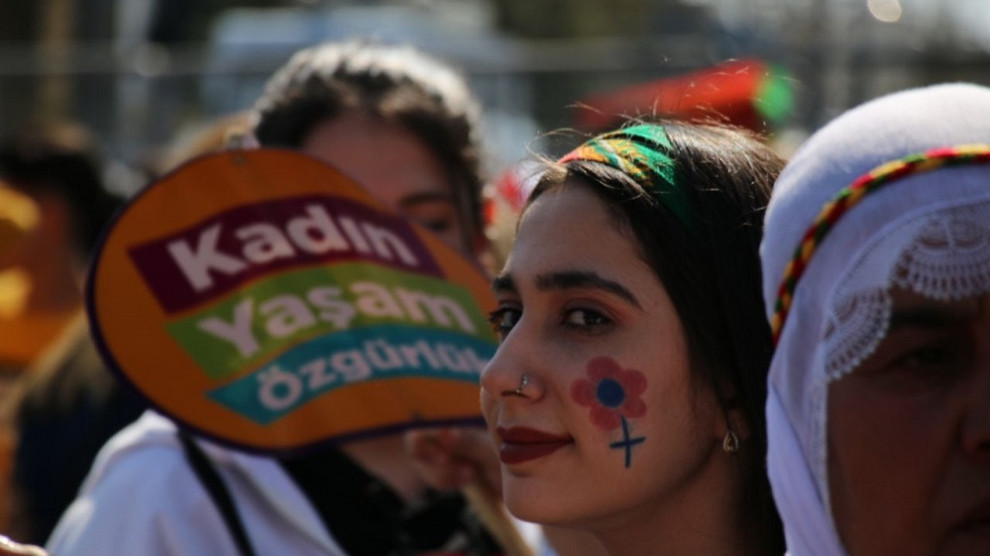 Free Women's Movement (Tevgera Jinên Azad, TJA) and the Peoples' Democratic Party (HDP) Women's Assembly celebrated 8 March International Women's Day this year with the slogan "We organize the resistance, we walk to freedom".
Thousands of women gathered in Amed Station Square yesterday waving yellow, red, green, purple and white flags.
Here are some pictures captured by ANF lenses at the Amed meeting where women wore traditional clothes and filled the square with colors and determination.