Arab women in Shengal write letters to Öcalan
Women wrote letters to Kurdish leader Abdullah Öcalan and expressed their hope for his freedom.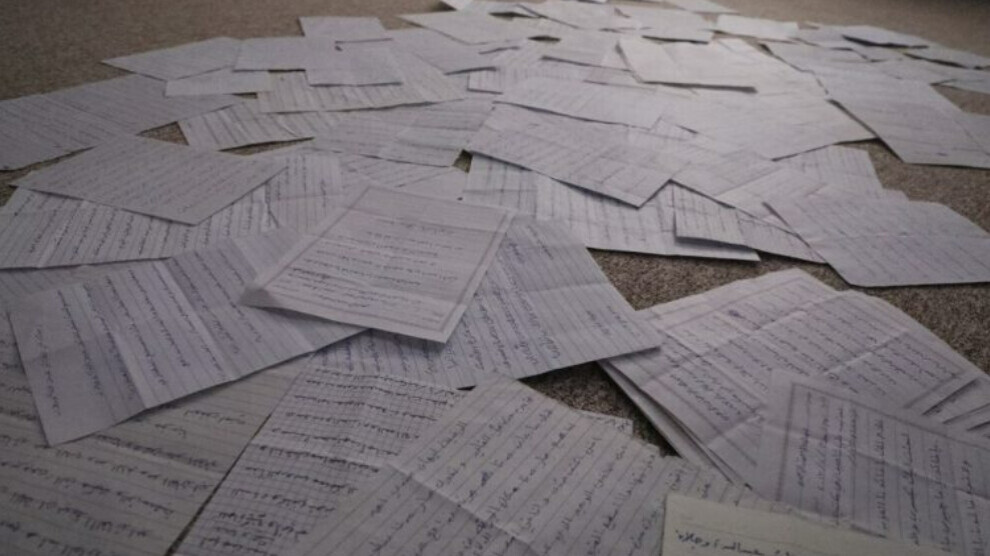 Arab women in the Yazidi town of Shengal (Sinjar) in the Kurdistan Region of Iraq wrote 100 letters to Kurdish people's leader Abdullah Öcalan, expressing their love, loyalty and hope for his freedom.
"We have experienced a constructive change thanks to the ideas of Abdullah Öcalan. Arab women dream of meeting Leader Öcalan one day. Their biggest dream is his freedom," wrote the Arab women in their letters.
Shengal (Sinjar) is the last contiguous settlement area of the Yazidi community. Thousands of Yazidis were murdered and thousands of women and children were taken prisoner in the 3 August 2014 onslaught on Shengal by ISIS militants. While ISIS gangs began murdering Yazidis in Shengal, the Peshmerga left, leaving the Yazidis behind. HPG-YJA Star and YPG-YPJ fighters came to the Yazidi people's aid in the face of ISIS aggression.
After months of resistance, the fighters who saved the Yazidi people from a larger genocide liberated Shengal. After the liberation of the city, the HPG and YPG/YPJ subsequently withdrew in 2017. People who returned to their land after Shengal's independence reformed, established defensive units and built their institutions.
UN bodies and the European Parliament have recognised ISIS crimes as genocide, as have Armenia, Australia, the US House of Representatives, the Scottish Parliament and the German Parliament (Bundestag).