At least 50 women killed themselves in Kirkuk in the first 6 months of 2021
The Kirkuk Office of the Iraqi High Commission for Human Rights reported that in the first six months of the year, at least 50 women committed suicide and there were 286 incidents of violence.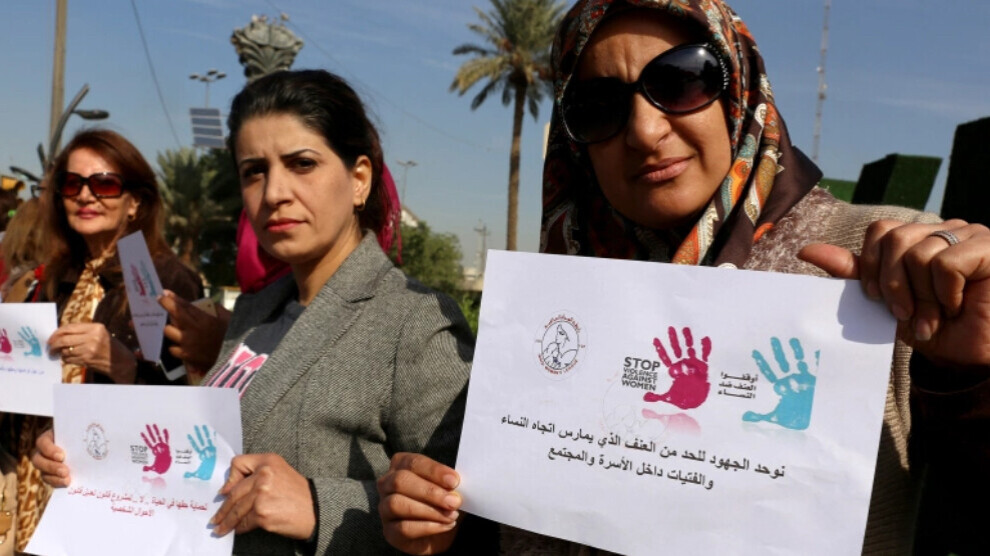 Human rights organizations warn that violence and oppression against women is on the rise in Iraq and South Kurdistan.
According to the data released by the Kirkuk Office of the Iraqi High Commission for Human Rights, there were at least 50 suicides and 286 cases of violence in Kirkuk alone in the first six months of 2021. This means that at least two women commit suicide every week and that 11 different cases of violence occur every day.
Kirkuk ranked first in 2019 with 106 suicides, 89 by women and 17 by men.
While the commission states that there is no shelter for women exposed to domestic violence, it also draws attention to the fact that a similar problem is experienced in Baghdad and the Kurdistan Federal Region.
According to the report, in cases of suicide, most women over the age of 25 killed themselves with a gun. Secad Cema, Head of the Kirkuk Office, said: "These figures are alarming and should be taken seriously. We have informed the Kirkuk administration and the relevant authorities about finding a suitable solution to social problems which are the main factor in suicides."
Alia Ilewi, a women's rights advocate, added: "No one in this city listens to the needs of women."
Stating that she had no hope in awareness seminars, protests and meetings, Ilewi said: "We are sure that 100 protests, seminars and protests will be useless because we are fighting for a proper social department and a safe place for women's issues in police stations, but these requests have been in vain."
Although the Iraqi constitution prohibits domestic violence, there is no deterrent measure in practice. The law on combating domestic violence in the Kurdistan Region was previously approved.
The Institution for Combating Violence Against Women and Family in South Kurdistan announced on 28 September that 4 women were killed in July and August, 8 women committed suicide and 7 set their bodies on fire.