Buldan: Women are standing up against violence!
HDP co-chair Pervin Buldan stressed the need to be united against violence towards women.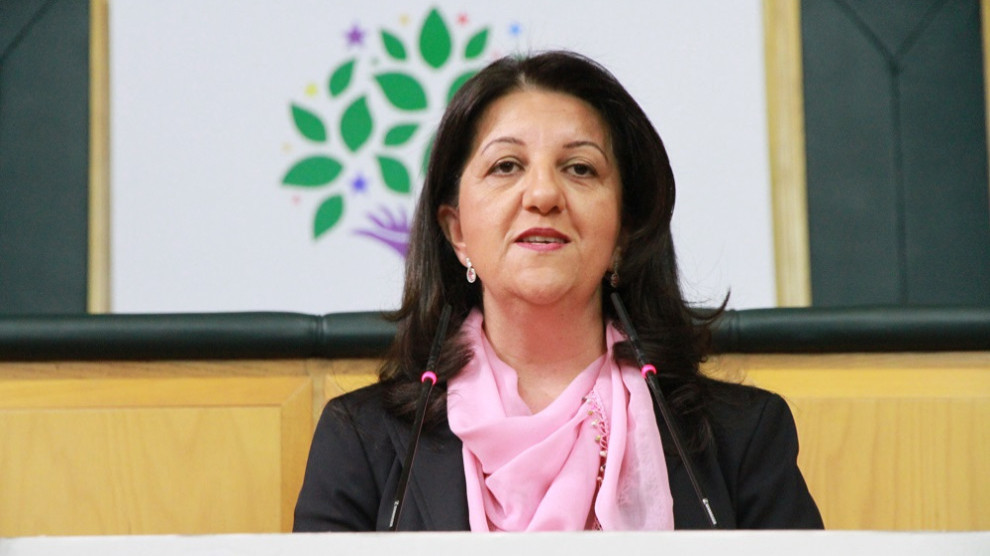 Pervin Buldan, co-chair of the Peoples' Democratic Party (HDP), spoke at her party's Women Group Meeting, before 25 November, International Day for the Elimination of Violence Against Women.
Buldan said that "as long as there is the HDP, women will never be unprotected and alone."  
The meeting was attended by DTK co-chair Leyla Güven, HDK co-spokesperson Gülistan Kılıç Koçyiğit and HDP Women's Assembly components, Peace Mothers Assembly members, White scarves mothers and jailed HDP former co-chair Figen Yüksekdağ's mother, Münire Yüksekdağ.
Buldan said: "The AKP-MHP government, which respects no gender equality, social justice, transparency, democracy and the rule of law, on the contrary produces and nurtures violence in all spheres of life."
Buldan recalled that 304 women were killed in 2016, 353 in 2017, 280 in 2018, 299 in 2019 and added that "a total of 1,236 women were killed in the last 3 years. These women - said Buldan - did not die because of an eartquake, war or accidents. They died killed in the middle of the street often by men they knew, at their workplace, by police..."
Buldan added: "We will continue to be the voice of all women in the Assembly. Judiciary is vital in preventing and deterring a crime. But we know that harassment, rape and violence are ignored by the judiciary in Turkey. The perpetrators are clearly protected. In many cases of women murdered, the attitude of the judiciary is to protect the perpetrators."
The HDP co-chair issued a call to women: "I'm addressing all women, all over the country. The struggle of women is a supra-party struggle. Regardless of which party, regardless of the tradition of women's struggle, no matter which class, identity or belief you are, we stand together against violence against women."