Court said no to Kışanak and Tuncel release petition
The two Kurdish women politicians have been in prison for two years.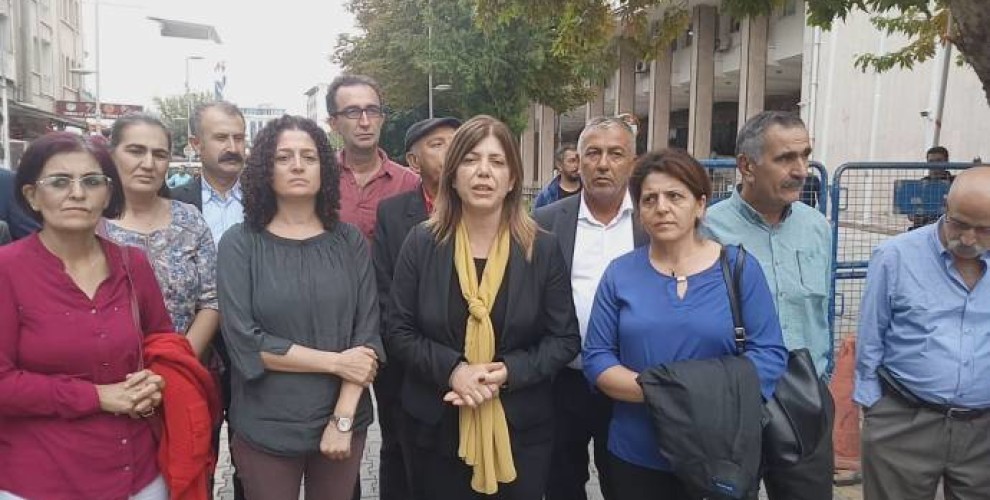 The tenth hearing of the trial carried out by the Diyarbakır Chief Public Prosecutor's Office, against Amed Metropolitan Municipality Co-Chair Gültan Kışanak and DBP Co-Chair Sebahat Tuncel, took place at Malatya 1st High Criminal Court on Monday. 
Kışanak was in October 2016 while Tunnel was detained in November. 
HDP Siirt deputy Meral Danış Beştaş, DBP Deputy Chairman Hacer Özdemir, Zurich city parliamentarian Muamer Kurtulmuş, IHD Kasım Akbaş, IHD Deniz Yıldız, IHD Diyarbakır Branch chair Abdullah Zeytun, as well as Malatya branch executives and defense lawyers attended the hearing.
The prosecutor accused the two Kurdish women politicians of 'establishing and directing an organization ', 'participating in illegal meetings and walks' and 'making propaganda for an organization'. The prosecutor asked 230 years for Kışanak and 145 for Tuncel.
Kışanak and Tuncel did not attend the hearing and their defence was carried out by six lawyers. 
The hearing continued with the repetition of the request made by the prosecutor at the previous hearing.
The defense lawyers argued in their detailed defence that all work carried out by the two Kurdish politicians was in the frame of legal political activity. 
The lawyers argued that in fact the accusation of propaganda had more to do with violation of freedom of expression and demanded their clients to be released also considering the length of their detention.
After the half-hour of the hearing, the court announced the decision to reject the request to free the two Kurdish politicians and postponed the hearing to 17 December to allow Kışanak and Tuncel to assist via SEGBIS.