Female politicians in exile: Tuğluk and sick prisoners must be released immediately!
Female politicians in exile called attention to Aysel Tuğluk's condition and demanded that she and all other sick prisoners be released immediately.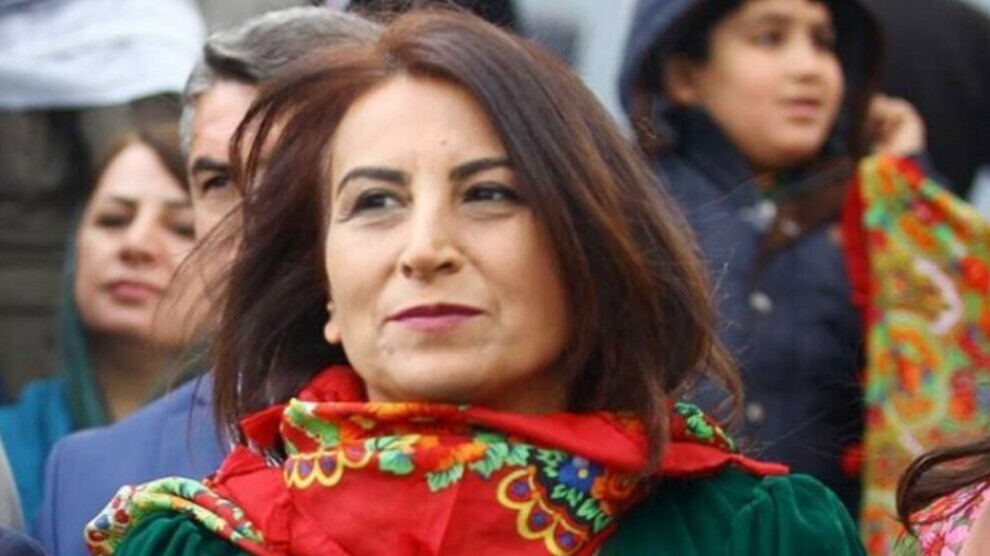 Kurdish politician Aysel Tuğluk has been in Kandıra prison in the western Turkish province of Kocaeli since 28 December 2016 and is suffering from dementia while in custody. Despite the fact that she has been found to be incapacitated, her sentence has not been lifted.
After a 10-minute visit to Tuğluk in prison in late December, HDP (Peoples' Democratic Party) Co-Chair Pervin Buldan confirmed Tuğluk's poor health. She was already not well one and a half years ago, and now she is obviously very unwell. She can no longer look after herself and is completely dependent on her fellow prisoners. The imprisoned HDP politicians Gültan Kışanak and Figen Yüksekdağ also confirmed the news, saying: "She can hardly speak and recognise people, her motor skills are limited."
Ex-deputies and friends of Aysel Tuğluk issued a written declaration demanding Tuğluk's and all the sick detainees' release.
The statement said, "Prisons are a significant criterion for determining a country's level of democracy. Turkey is a country with 384 jails and approximately 300,000 captives, and there isn't even a trace of democracy left with human rights violations committed. There are 1605 ill prisoners in jails who are not released on political grounds and they are abandoned to die. Aysel Tuğluk is one of these political prisoners."
'IMPRISONMENT MADE HER ILLNESS PROGRESS'
The statement continued:
"Aysel Tuğluk is a politician and human rights fighter who served as Co-Chair of the Democratic Society Congress (DTK), Diyarbakır deputy of the 23rd Term, and Van Deputy of the 24th Term. She was sentenced to ten years in prison for statements and speeches she had made while a member of parliament, and she has been imprisoned in Kandıra for almost five years.
Aysel Tuğluk has been suffering from memory loss for the past two years. Aysel Tuğluk, who has dementia and was diagnosed by Kocaeli University Hospital, can only survive in prison with the support of her friends.
The Kocaeli University Forensic Medicine Department unanimously presented Aysel Tuğluk a report that she can't stay in prison, whose disease developed fast in jail condition. However, the Istanbul Forensic Medicine Institute, which was dispatched by the Ministry of Justice for a final assessment, is exacerbating our friend's disease by concluding that 'she can stay in prison' with a purely political strategy.
We are Aysel Tuğluk's friends who worked with her as a deputy and HDP Co-Chair and are now living in exile in Europe as a result of the AKP/MHP government's political liquidation operations against our party. If we had stayed in Turkey, we would have been imprisoned, much like our friend Aysel Tuğluk, because of the harsh sentences meted out in violation of the rule of law and justice.
As Aysel's friends, we support the press and media organs, European MPs, human rights institutions, health organisations, the CPT, and the European Parliament. We wrote letters to parliaments and women's organizations all around the world, inviting them to stand in solidarity with Aysel Tuğluk, and we established contact and set up meetings.
We will keep working until Aysel Tuğluk and all the other sick prisoners are released."
LIST OF SIGNATURES
The politicians that signed the statement are:
Selma Irmak- HDP Former Hakkari Deputy
Leyla Birlik-HDP Former Şırnak Deputy
Filiz Koçali-HDP Former Co-President
Yurdusev Özsökmenler-HDP Former Antep Deputy
Dilek Öcalan-HDP Former Urfa Deputy
Nursel Aydoğan- HDP Former Diyarbakır Deputy
Saadet Becerikli-HDP Former Batman Deputy
Sibel Yiğitalp - HDP Former Diyarbakır Deputy
Leyla İmret-HDP Germany Representative and Cizre Former Co-President
Bedia Özgökçe-Van Metropolitan Municipality Co-president and HDP Former Van Deputy
Tuğba Hezer-HDP Former Van Deputy
Besime Konca-HDP Former Siirt Deputy.
RELATED NEWS: