First Jineology Camp held in Portugal
During the camp, the participants discussed topics such as Jineology, Democratic Confederalism, the Kurdish struggle, self-defense, agroecology, the housing crisis and precarity, as well as the hunger strike resistance led by Leyla Güven.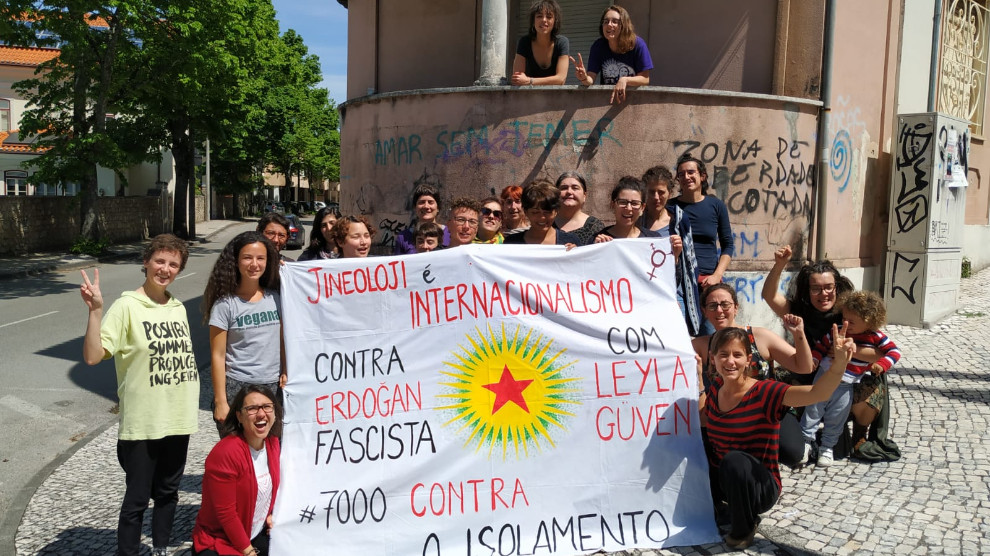 Last week took place the first ever Jineology Camp in Portugal, joined by around 25 women. It was organized by a collective that came together with the purpose of exposing Jineology and the Kurdish Women's struggle in Portugal, where it is still very unknown. This collective of women was composed of a few women that have been to previous camps in Europe and South of Europe or that had been to conferences organized by the Kurdish movement in Europe, particularly the Jineology conference in Frankfurt last year.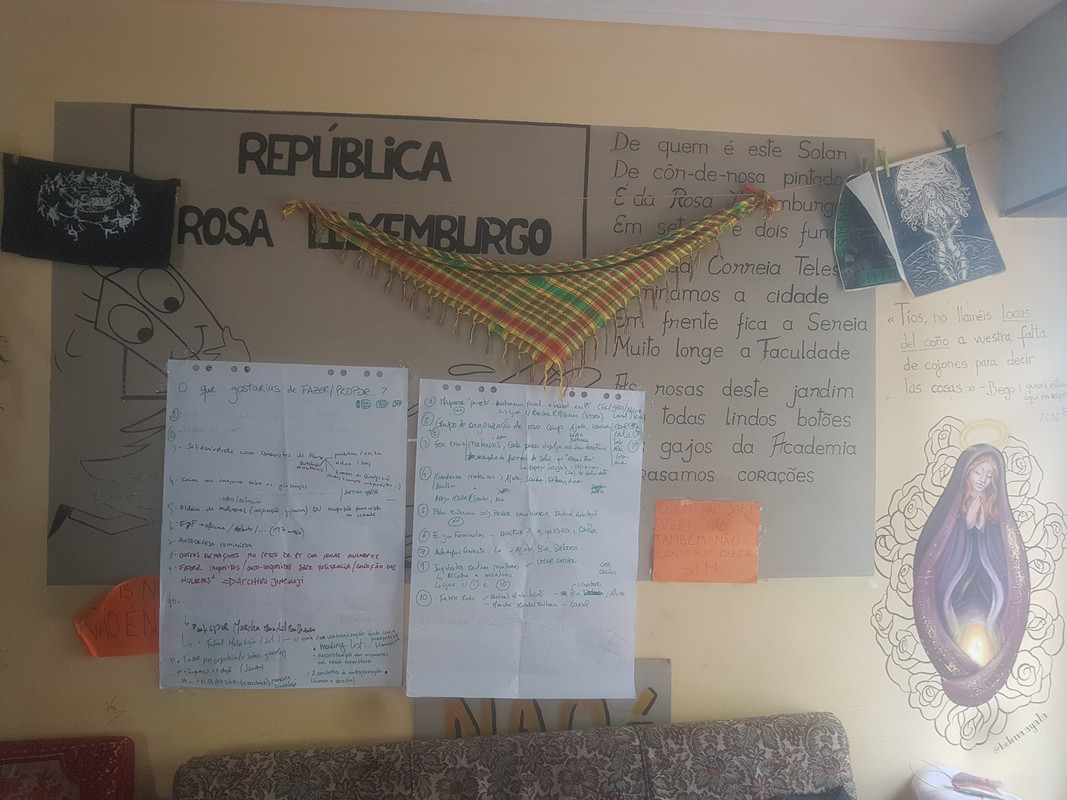 A statement by the organising committee said that; "In the last few years there has been an effort to build bridges between activists in Portugal and the Jineology Committee. It needs to be noted that it was the possibility of having participated in such initiatives organized by the Jineology Committee that made us, this year, feel like we had enough knowledge and abilities to have our first camp in Portugal - a desire that we have had for some time. It was extremely joyful to have witnessed it happen at last."
The camp was 4 days long and took place in the city of Coimbra, at República Rosa Luxemburg. This República is a house founded in 1972 by a revolutionary woman, Fernanda Mateus, at a time when there was still dictatorship in Portugal. It is a collective political project that has been a beacon of feminist resistance and of true sorority.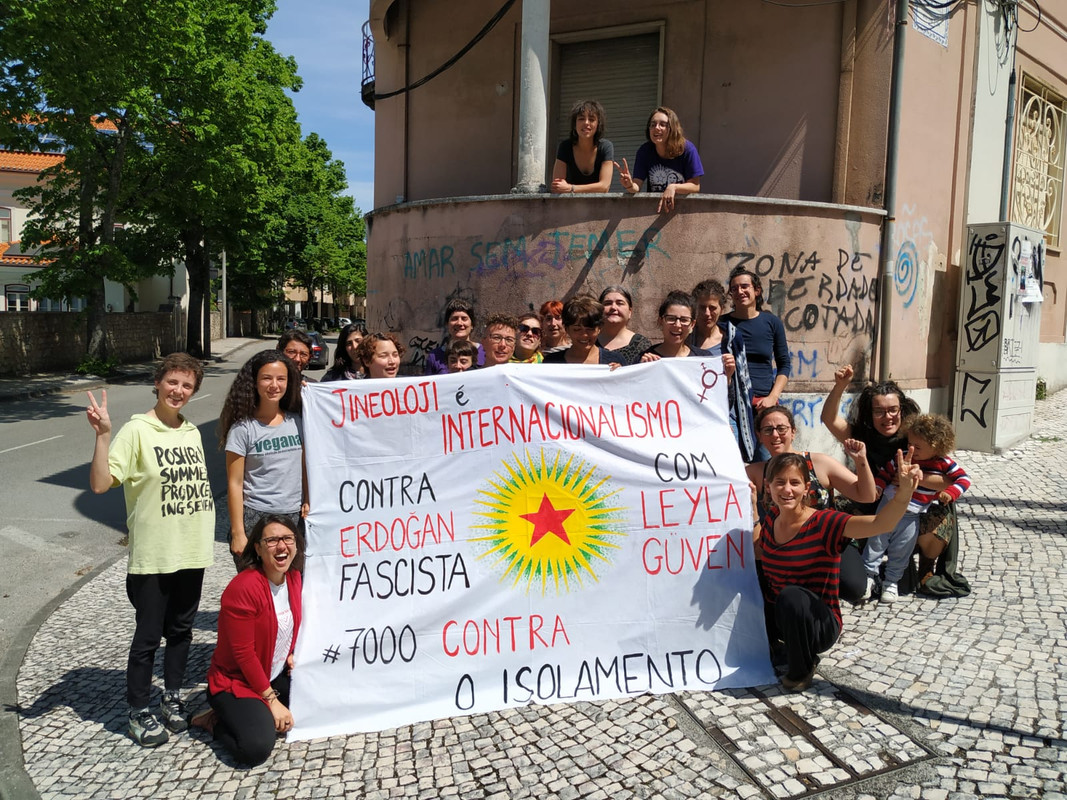 The committee said; "It was very special to have the camp take place in a house full of history weaved by the hands of women. The work that they do is an inspiration to many of us."
During the camp, the participants discussed topics such as Jineology, Democratic Confederalism, the Kurdish struggle, self-defense, agroecology, the housing crisis and precarity. Moreover they also talked about Leyla Güven, the political prisoners (in Turkey and in Europe) and hunger strikers in Kurdistan and Europe. The participants discussed ways of showing solidarity and of better reaching all types of media so this can come to an end and the demands of the hunger strikers are met: to end the isolation of Ocalan.
"Collectively we reaffirmed their demands as our own. "Estamos todas com Leyla" (We are all with Leyla) is our affirmation in the video."
The organising committee pointed out that;
"The first days of the camp, where we mainly discussed our struggles and our political selves in our territories, were essential to make us realize the varied ways in which our struggles connect. We focused on issues such as the collective memory of feminist resistance in our territories, autonomous organizations and methodologies of struggle and the presence of the patriarchal state in our society and in our minds. We also shared thoughts, emotions and experiences of being socialized and perceived as women and the impact that has in our personal and political lives.
A main issue we identified is the fact that our lives are so precarious that that makes our struggle precarious too. We elaborated on the housing crisis and how it mainly affects women and their children. Because we were from different parts of Portugal it became evident that this is a recurring issue in the whole country. We shared ideas and desires of overcoming this precarity so we can more effectively collectivize. During this it was also inevitable to speak about the ways women in our country have been resisting all sorts of hardships, violence and precarity. Jinwar was a major reference and inspiration for us and something we hope to put in practice in our contexts, urban and rural, sometime in the near future.
As one of the women said, "Each one of us is her own network". We felt connected to the histories of women before us, to the histories of women in Portugal, in Europe, in Kurdistan and we felt connected to the collective memory of feminist resistance - a work that we have to keep doing in order to fight the silence and invisibility that the patriarchal state imposes on us.
There is a myriad of ways of resisting and of coming together. As women, we definitely are weaving the ways for an alternative future - one where we are free from all oppression."