Germany demands and obtains ban of UK journalist writing about Rojava from all Schengen countries
British journalist Matt Broomfield was banned from entering Schengen member countries on the grounds that he supported the Democratic Autonomous Administration of Northern and Eastern Syria. The request came from Germany.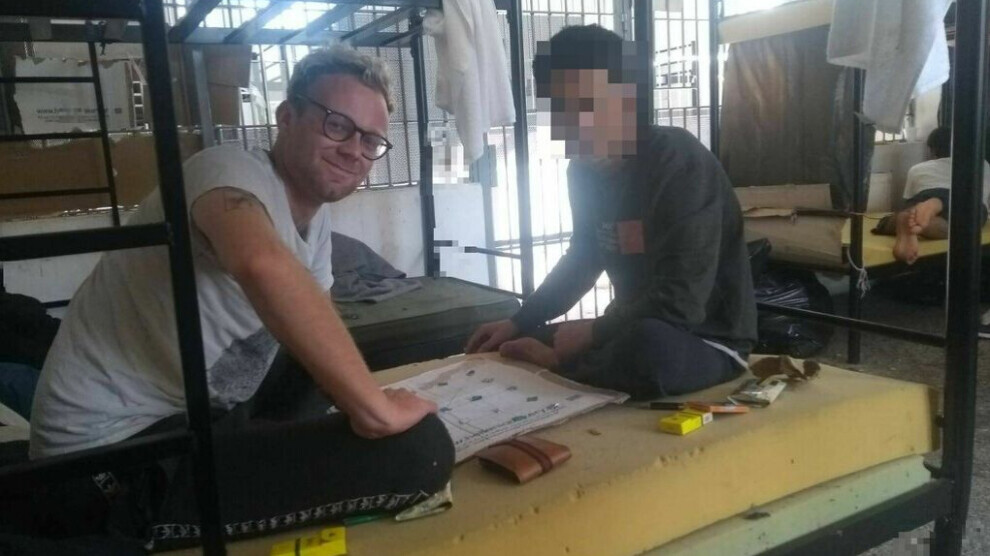 It turned out that the German state, which banned Spanish activist Maria V. from entering the country for 20 years, last week, on the grounds of her support of the Kurdish freedom struggle, took a similar decision for British journalist Matt Broomfield.
Broomfield, who stayed in Rojava Kurdistan for three years, was writing about the developments in Rojava for British media outlets "Vice", "Independent and "New Statesman". And apparently it was precisely Broomfield's close interest in the Rojava revolution that scared western countries, especially Germany.
Broomfield wanted to go to Italy by ferry from Greece on 27 April 2021, but was detained by the Italian police and handed over to the Greek authorities. After being held in deportation centers for two months, he was expelled to England.
Journalist Broomfield can't enter any Schengen country
Broomfield, who wrote about what happened to him in Greece on his blog, said that when he was deported to his country, England, the Greek authorities informed him that he was banned from entering Schengen member countries.
The journalist said that he could not enter the countries of the Schengen area, i.e. the 26 countries covered by the Free Movement Area Agreement, and pointed out that the request came from Germany.
Reminding that he was detained by heavily armed police waiting for him when he arrived in the port city of Ancona in Italy, and then handed over to Greece and kept in high-security prisons in Korinthos and Petrorali, where refugees are held, Broomfield added: "Living conditions in both prisons were very bad. There were 40 people in a small ward. They deliberately treated me as an illegal refugee for weeks. Then they deported me, stating that I could not enter Schengen for 10 years at the request of Germany. All I have been told is that this decision was taken because I support the Democratic Autonomous Administration of Northern and Eastern Syria."
British journalist Matt Broomfield pointed out that the reason behind the declaration of "persona non grata" in the Schengen countries is to intimidate the Europeans who support Rojava, and added: "Supporting a fight for freedom, democracy and women's rights should never be a crime. It is unacceptable to prevent the freedom of movement of activists and journalists who support the struggle of the Kurdish people against Rojava in both Britain and Germany."