Gülistan Doku's mother: I won't give up looking for my daughter
For two years, no news had been heard from Gülistan Doku, a university student in Dersim. The tearful mother of the young woman is devastated but she continues to protest and demand justice at the place where her daughter was last seen.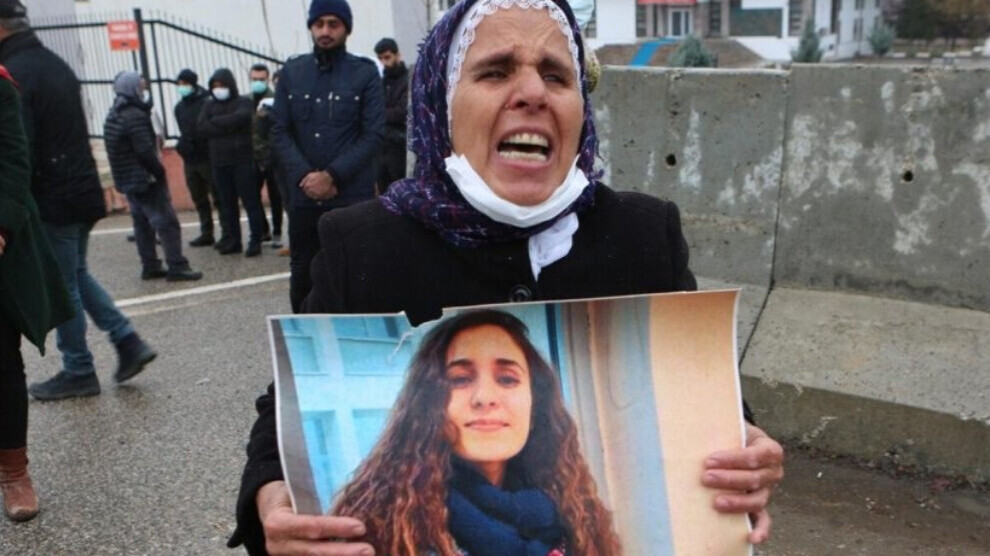 Two years have passed since the disappearance of Munzur University student Gülistan Doku in Dersim.
In Dersim, a small city full of security cameras and under a police blockade, there is no trace  of Gülistan Doku as of 5 January 2020. Zainal Abarakov, considered the first responsible for the girl's disappearance, and his father, Engin Y., continue their lives as if nothing had happened.
The Uzunçayır Dam Lake was searched for more than a year, as it was said that the student committed suicide. All the family's applications remained unanswered.
"Where is Gülistan Doku?" is the question asked by her mother, but, in fact, those asking these questions had an investigation opened against them.
Zainal Abarakov, with whom Doku last met, and his family are openly being protected. While Abarakov's travel abroad was tolerated, a lawsuit was filed against Gülistan's older sister, Aygül Doku, and a fine was given. Women demanding to know what has happened to the student, on the other hand, are organising actions in many cities.
The Doku family came to Dersim in its 2nd year and started a sit-in in front of the courthouse. Dilan Ergül from the Justice Commission for Gülistan Doku and the student's mother, Bedriye Doku spoke to ANF.
Bedriye Doku, who speaks in Kurdish, said: "My daughter has gone missing for two years. For two years I have been asking 'where is my daughter?'. We knock at all the doors. Promises were made but no results. Abarakov knows what happened to my daughter. The killer has been out for two years, free. What did you do to my daughter? Justice, justice, justice... I want my daughter to have a grave at least. My eyes are dry from crying. I will keep asking 'where is Gulistan?' even in 20 years time."
Suspects not even questioned
Dilan Ergül from the Justice Commission for Gülistan Doku says that the suspects have not been questioned for two years and that the state provides them with protection. "If there is an order that protects me, I will do what I want. Everything they do is tolerated. No crime should go unpunished." Ergül underlined that from the first day they were treated lightly, there was no effective search, and Abarakov and his family were not questioned. "The family was treated as if the disappeared were an item, not a woman."
We are all in danger
Emphasizing that they have been protesting both in the streets and in the media for two years, and they have no intention of giving up, Ergül added: "We will continue until Gülistan is found. We are all in danger. None of us is safe until we are all safe."