HDP MP candidate Hasbay: Women have a house in the HDP
HDP Antalya MP candidate has been fighting against sexism since she was a child.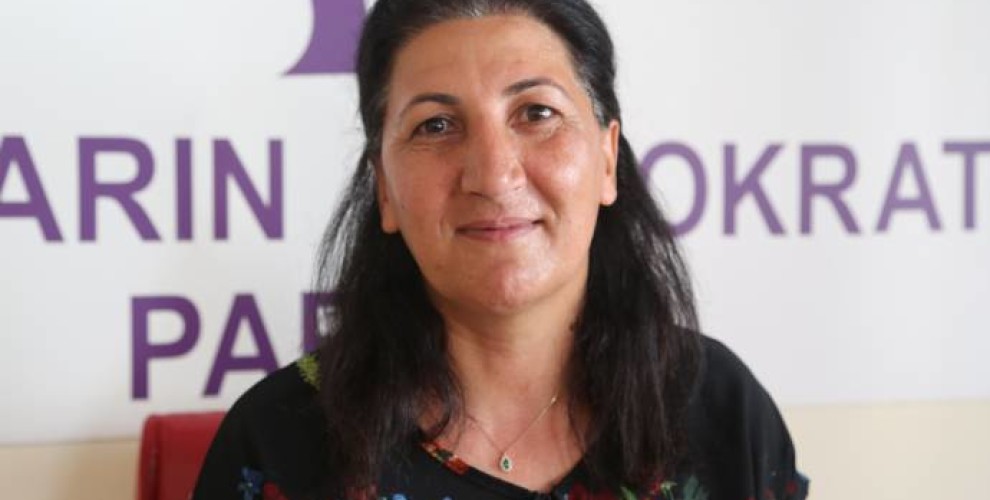 HDP Antalya parliamentary candidate, Hülya Hasbay, has been fighting against sexism since she was a child. "I promised my friends I will not step back", she said talking about her candidacy to Mesopotamia news agency.
The HDP candidate draws attention to the multi-colour and variegated group of candidates presented by the party.
The number of women candidates in the parties' lists varies a lot. The HDP has 230 women candidates, while the CHP has 137 and the AKP has 126.
Hülya Hasbay was born in Siverek (Urfa) but has been living in Antalya for ten years. Hasbay has three children. She engaged in politics at the time of the People's Democracy Party (HADEP). Hasbay has been working in the provincial administration of HDP Antalya branch for 3 years.
Hasbay did her primary and secondary education in Siverek. Then she moved to Istanbul before settling in Antalya.
Hasbay, who has been fighting against sexism since childhood, said: "I remember that it was unacceptable for girls to wear trousers, but I couldn't stand these prohibitions and began fighting against them since I was a little child. And I had my first victory".
Explaining why she accepted to be a candidate for the HDP, Hasbay said: "I found that the HDP represents my identity. It is a party where I can express my ideas and thoughts. I chose the HDP because it is a party where all sections of society can find a place. It is a party which sides with the oppressed people and defends peace".
Hasbay admits that her husband is actually close to the AKP. She doesn't hide the difficulties but also said she has convinced her husband to vote for her. "I hope he stands by his word", she said.
Ending her interview, Hasbay speaks to women: "The more women bow to men in and outside the house, the more they are oppressed. But, if a woman really wants there is nothing she cannot do and no obstacle she can't overcome. We women should go vote on 24 June and protect our votes".