Human chain in Amed to protest murders of women
Women got together in Amed and organised a human chain against murders of women. The actions was promoted by DAKAP.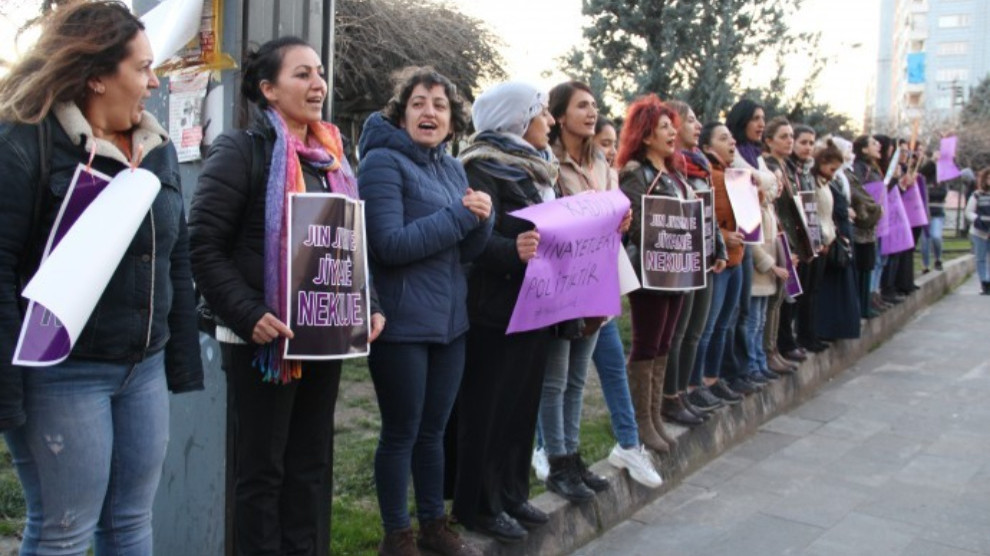 Women gathered in Yenişehir Ofis borough in Amed and organised a human chain to draw attention to the murder of Merve Demirkol and other women killed by their husbands.
The human chain was promoted by Dicle Amed Women's Platform (DAKAP).
Peoples' Democratic Party (HDP) Amed Deputy Remziye Tosun, HDP Amed provincial and district executives, Peace Mothers, women and children, Socialist Party (ESP) got together despite the heavy police presence.
Women chanted slogans and demanded justice for women murdered. Ayla Akat, Board Member of Rosa Women Association, said: "Women have husbands, siblings, lovers who became murderers. Men become heroes. After many women are killed what is commonly heard is that 'there was a reason'. We are here, hand in hand for life. There is 'no reason' to murder a woman."