Iranian female activist detained in Turkey
Iranian women's rights activist Maryam Shariatmadari has been arrested in Denizli, Turkey, and is feared to be deported to the Iranian regime.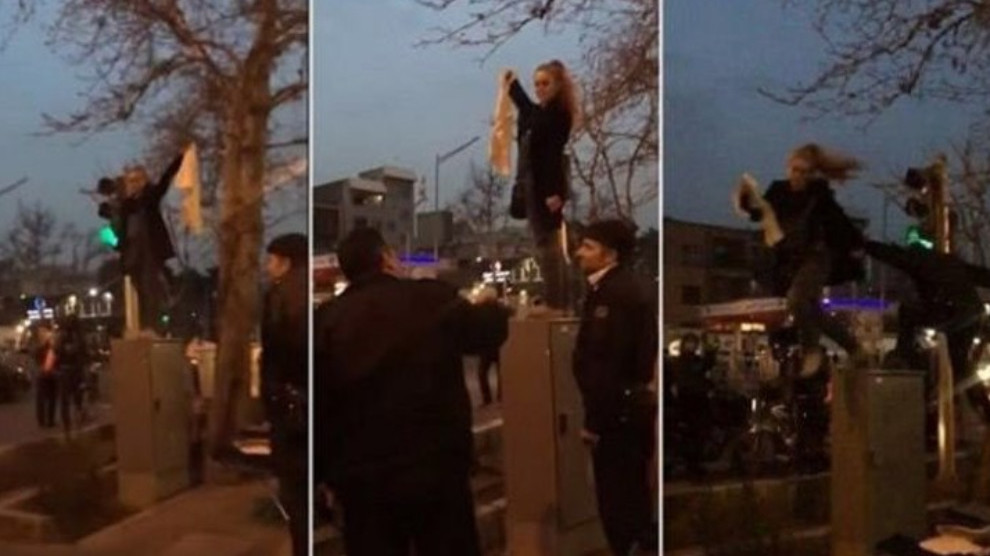 Despite all the contradictions between Iran and Turkey, the two regimes form a common reactionary, misogynist bloc. This is again demonstrated by the threatened extradition of Iranian women's rights activist Maryam Shariatmadari.
In 2018 the Iranian authorities arrested the computer science student Shariatmadari for her role in a protest against the obligation to veil. She had previously been attacked by the Iranian police when she publicly removed her headscarf in protest against the misogynist regime in Iran. After her release, Shariatmadari fled to Turkey. Her family in Tehran became the target of increased attacks by "unknown perpetrators".
As late as 2018, Shariatmadari was sentenced to one year in prison for allegedly "encouraging corruption by discarding the hijab". Shariatmadari was then advocated by Iranian lawyer and human rights defender Nasrin Sotoudeh, who is currently imprisoned for her human rights work.
Maryam Shariatmadari has now been arrested in Denizli in western Turkey and has been taken into custody. There is an acute risk of extradition to Iran.