Italian women in solidarity with Leyla Guven
Rete-Jin announced support for the hunger strike campaign aimed at ending the isolation of the Kurdish people's leader, Abdullah Ocalan.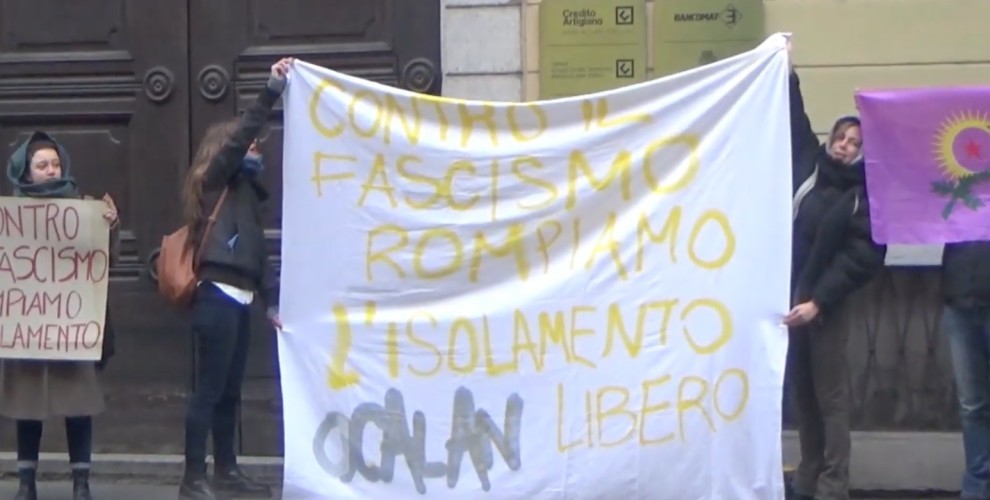 Italian Women's Solidarity Network with Kurdistan (Rete-Jin) held its annual meeting in the city of Milano on January 26-27.
Member of the Jineology European Committee, Necibe Qeredaxi, participated in the meeting and evaluated the recent developments in Kurdistan including the hunger strike by Leyla Guven which is on the 82nd day, the hunger strike in prisons of North Kurdistan and Turkey, Strasbourg and Wales.
"Today, despite all the attacks, there is an unprecedented resistance. This wave of resistance will defeat fascism, break the isolation [of Ocalan], and achieve the freedom of Ocalan and the whole society," said Qeredaxi.
The first session of the meeting focused mainly on questions and answers. On the second day of the meeting, the yearly activities of Rete-Jin in various regions were discussed. It was suggested in the meeting to increase educational programs on the Rojava Revolution, Jineology and Democratic Confederalism.
In the final session of the meeting, the Rete-Jin's future plans were debated. The attendees announced their support for the hunger strike campaign, and demanded that Ocalan's isolation be ended immediately.
At the end of the event, the women participants gathered before the European Union's office in Milano and chanted their solidarity messages: "We are all Leyla Guven", "Stop the isolation of Ocalan" and "We will destroy fascism."