Izmir women: Rape is a crime against humanity
Sexual assault and rape against children in Şırnak, Batman and Ağrı were protested with an action organized in Izmir.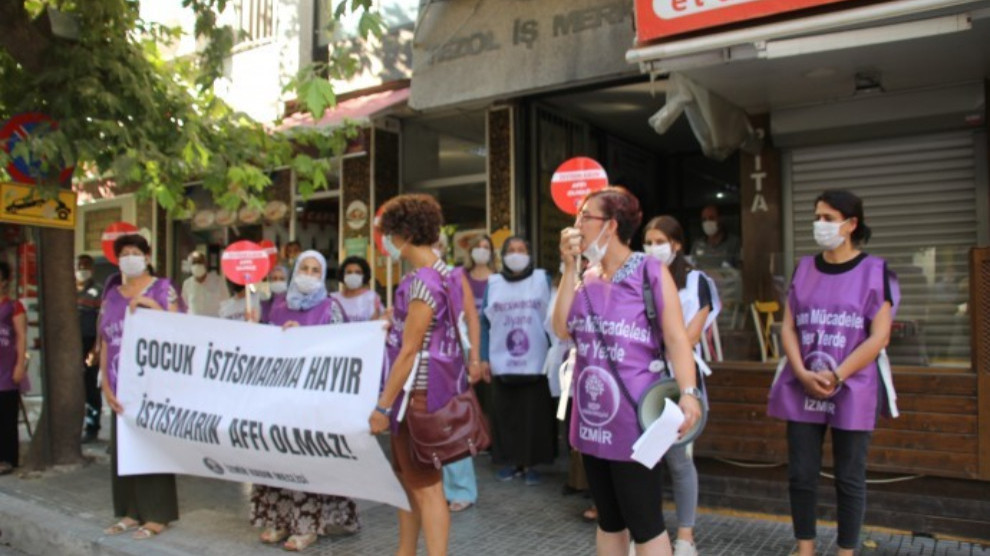 HDP Izmir Provincial Women's Council organised a press conference to denounce the rape and sexual assault of two young girls by military personnel in Şırnak and Batman. A large number of people attended the press conference made in front of the city building. HDP Provincial Women's Council spokesperson Didar Gül read a statement in front of a banner saying "No to child abuse, abuser cannot be forgiven."
Gül reminded that the two most recent victims were only children and underlined that these violent assaults in Şırnak and Batman are not only against women and children because they are the product of the dirty war policies carried out by the State and added that these attacks have become systematic.
"We women know that murder, arrest, torture and rape are the products of the same mentality," said Gül adding: "They are the product of a mentality and a government which protect sex offenders. It's the same male mentality of the judiciary which is trying to justify sexual abuse and rape of children under the age of 15 under the name of marriage. We will always stand by women and fight against violence. Rape is a crime against humanity."