Janet Biehl supports '100 reasons' campaign with her drawings
Author and artist Janet Biehl is supporting the 100 reasons to prosecute a dictator with her own personal work.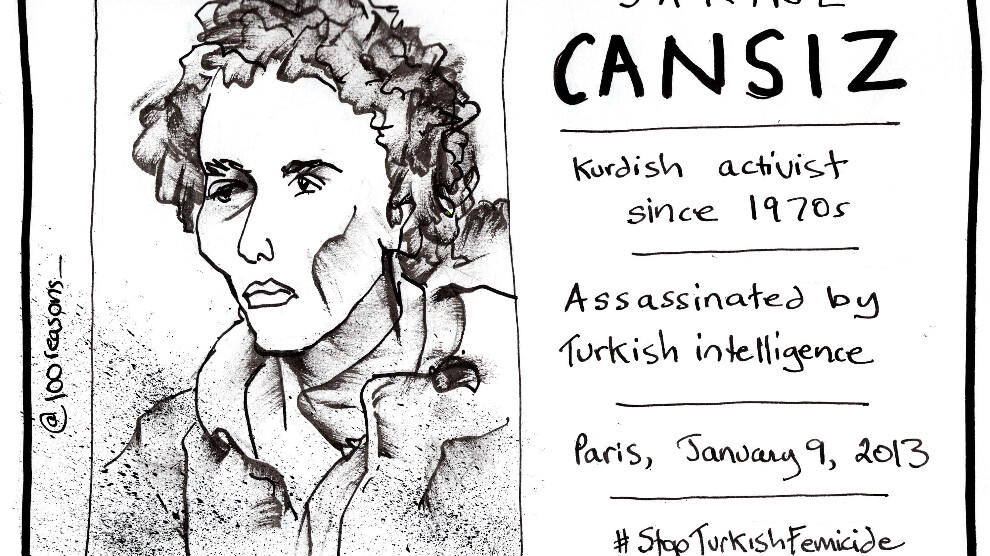 Author and artist Janet Biehl has posted some beautiful portraits of the 100 women and girls who have been killed with impunity by Turkish forces. 
Biehl has been posting drawings of the 100 women on Twitter (@jbiehlvt) to support the 100 reason to prosecute a dictator campaign launched by the Kurdish Women's Movement in Europe (TJK-E) as part of its fight against violence against women.
On November 25th, TJK-E started a worldwide campaign under the slogan "100 reasons to prosecute Erdoğan". During 18 years in power, thousands of unpunished crimes have been committed by the Turkish state under the Justice and Development Party (AKP).
Women have frequently been specifically targeted by the Turkish government, which on one hand, normalizes feminicide in society with its sexist mentality and policies, and on the other hand, targets political women with violence, censorship, and imprisonment.
"Despite a sea of evidence, these attacks have not been accounted for," said TJK-E in a statement adding: "This led us to launch an international campaign against the main instigator of these crimes against women."
The first phase of the campaign involved the collection of 100,000 signatures in the petition launched on 25 November. The signature campaign will end in 2021 and will constitute the first step in laying the foundation for the legal and technical, social, political and action work to be carried out to achieve the prosecution and conviction of the head of state.