'Jin, Jiyan, Azadî' resistance in Rojhilat Kurdistan and Iran continues
The 'Jin, Jiyan, Azadî' resistance, which started in Rojhilat Kurdistan and Iran, has been going on for five months.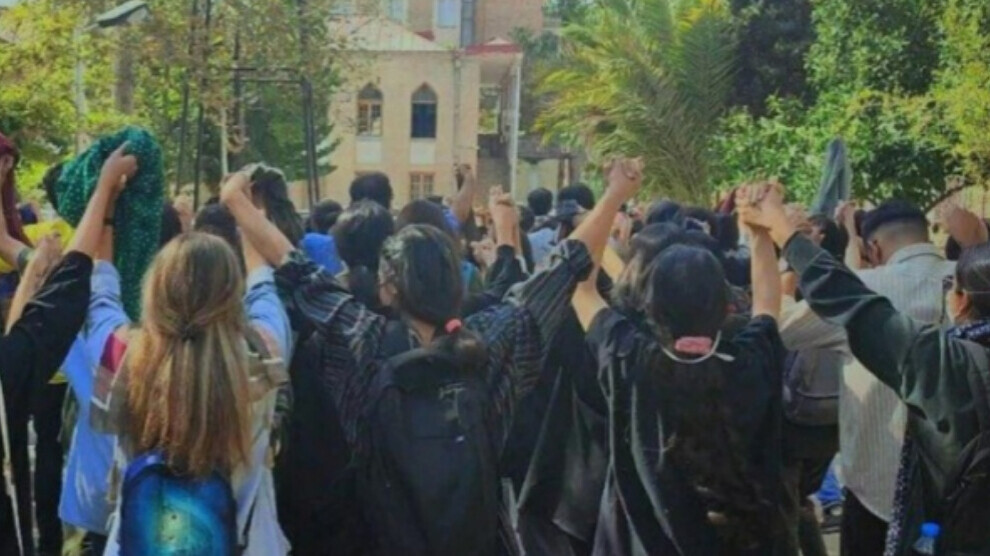 The 'Jin, Jiyan, Azadî' resistance in Iran and Rojhilat has been going on for five months. Despite all the oppression, detention, arrest, murder, torture and execution by the Iranian state forces, the protests continue.
Despite the heavy military deployment in the cities of Zahidan and Xash in Sistan and Balochistan, the people held large marches and demonstrations on Friday, as they have been doing every Friday for 20 weeks.
The activists said that they rejected all attempts to stand back. Baluch activists demanded the release of the prisoners in Sistan and that the activists be brought to trial.
In his Friday sermon, Zahidan Mecca Mosque Mullah Abdulhamit İsmail Zihi once again called for a referendum for the people to have their saying in political decisions.
Release the prisoners
On the other hand, protests were held against the arrest of religious scholars who supported the demonstrators in the cities of Sine and Serdesht in Rojhilat Kurdistan.
In the village of Nenele in Sine, an action was held in front of the mosque on Friday, as it has been every Friday for three weeks. The oppression and intimidation policies used by the Iranian state were protested. In addition, activists demanded the release of Mela İbrahim Karimi Neneleyan, who was arrested by Iranian forces three weeks ago for allegedly supporting them.
In Serdeşt, the people protested against the arrest of Mela Fethullah Rustemi, the imam of the mosque of the village of Marexan and demanded his release.
Mela Fethullah Rustemi was detained at the checkpoint in Xoy, in Urmia, while accompanying a convoy helping earthquake victims on 14 February. It is not known where Fethullah Rustemi was taken.
In addition, demonstrations were held in Galik in Gulistan against the dismissal of Mela Muhammes Hasan Gurgic.
The support of the 'Jin, Jiyan, Azadi' resistance continues to come from all over the world. At the opening of the Berlin Film Festival, on Saturday, various actresses chanted 'Jin, Jiyan, Azadî'.