Jineoloji day in Wales
On Saturday a full immersion on Jineoloji in Newport will be organised by Kurdish Solidarity Cymru together with Jineoloji Committee Europe.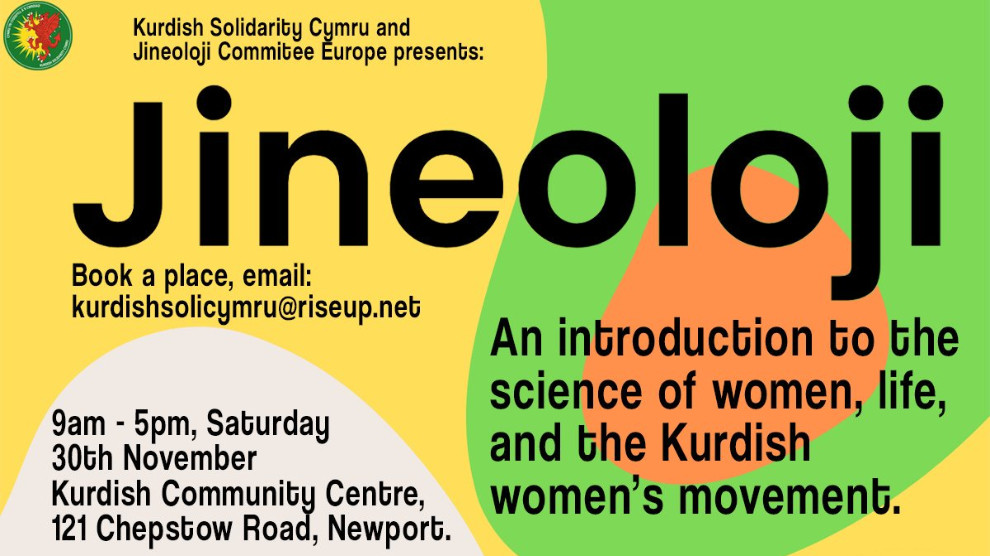 Kurdish Solidarity Cymru and Jineoloji Committee Europe are holding a day long workshop and seminar on jineoloji in Newport, Wales.
The organisers explained: "Jineoloji is the science of women and life. The ideas inform the feminist revolution in Rojava and the systems of democratic confederalism.
Jineoloji Committee Europe will be holding a day school to teach us about these exciting ideas. We will then hold a discussion about how they can be of use to use here in Wales."