KJAR's Viyan: Iranian women no longer remain silent
KJAR Coordination Member Peyman Viyan stated that women in Iran are no longer silent against oppression: "women have written their name in history with their resistance. They took everything into consideration for freedom"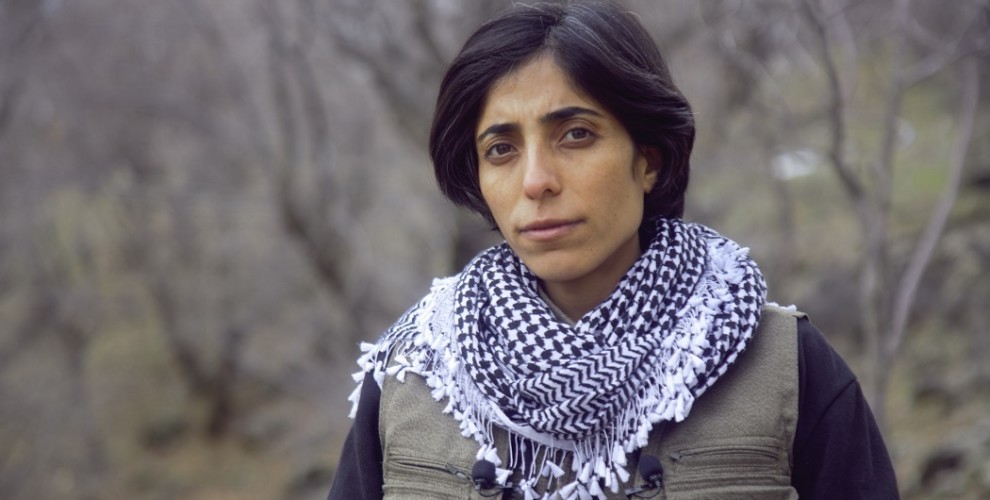 Peyman Viyan, member of the Eastern Kurdistan Women's Movement (KJAR) Coordination, spoke to ANF about the uprisings and actions led by women in Iran.
POLITICAL AND ECONOMIC CRISIS INFLUENCED WOMEN
Peyman Viyan's reviews are as follows:
"The political and economic crisis in Iran has had a great impact on the Iranian people, and has also had a great impact on women. It was mostly women in the society who experienced economic and political problems. Iran inactivates women more economically and politically each year and does not allow them to act on their own volition. They don't allow women to protect themselves.
In Iran, women who oppose the system face a narrow policy, and women therefore resort to action. They force women into the patriarchal system. This is a policy that leads to prostitution.
THEY DO NOT ACCEPT OPPRESSION
Iranian women do not accept oppression. In the last 40 years, despite the pressure on women, women have not kneeled.
Dozens of women are being held in jails for advocating for their rights. The only reason for this is their efforts to protect their rights and to free themselves. While women give power to society in their actions, they do not accept injustice. Women have a great role in the actions that have taken place over the past 40 years.
WOMEN FROM ROJAVA HAD A POSITIVE EFFECT
Recently women have had a big role. Rojava had a huge impact in terms of women's self-confidence and leadership. Women can be a force if they rise up. Therefore, Iran is afraid of the power of women. Iran wants to silence the whole society in the person of women. They see women as the biggest opposition to themselves.
THE REGIME TARGETED WOMEN AS SOON AS THEY CAME INTO POWER
What women wear is their natural right. With the regime coming to power, their first job was to get involved in women's clothing. It imposes mandatory coverage as law. It limits women's sports, culture and political formations, and alleges women who demand their rights as opponent to Iran's decisions. 
Nergiz Mıhemed is now being held in prison under torture because she did not want to be covered. As KJAR, we consider these requests as normal. The mentality of the regime is against life.
There's a law of marriage at an early age. For that reason, our revolution has opposed the patriarchal mentality in Iran. For that reason, tens of thousands of women are being tortured in dungeons. Iran is ignoring the women's wishes and wants to cover up the problems with mandatory coverage.
SELF-DEFENSE IS A MUST
Women in Iran and Rojhilat (Eastern Kurdistan) need self-defense. Women are being killed both physically and mentally. If women do not have self-defense during this period, they cannot stand against the dominant mindset of the Iranian regime. Iranian women should consider two issues: organizing themselves and creating women's unions; and establishing women's self-defense forces.
Defense is not just about taking up arms, but also for organizing and developing in science. Women are both physically and mentally killed. Therefore, it is a duty for women to abolish this law. The Iranian regime does not even see a problem in killing women, and does not even open a case. Therefore, an armed union of women must be established. Just as ISIS attacked women and women protected themselves, now a self-defense force is needed against the mentality of the Iranian regime.
Our actions are not only for Kurdish women, but for all Iranian people. As KJAR, we want to embrace all women. We consider protecting ourselves and Persian and Balochi women as our duty. Our action is against the Iranian dominant mindset. For a long time, women have written their names in history with their resistance. Even though women were massacred in Iran, women did not bow the Iranian regime and they did not give up their faith. They risked everything for freedom. We must all unite for a female revolution. Let us prove to the history that the Iranian revolution is progressing under the leadership of women."