KJK's Rûken: Women will lead the answer to fascism
KJK Coordination Member Zêrîn Rûken talked about Kobanê, Öcalan and the next local elections in Turkey.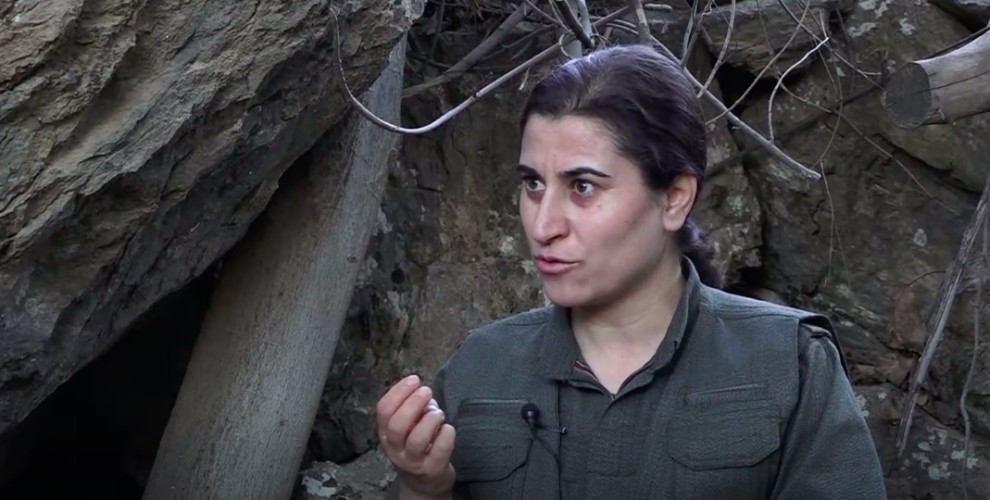 On Friday, Kurdistan Women's Community (KJK) Coordination Member Zêrîn Rûken was a guest on the 'Rojeva Jin' program on Stêrk TV. She evaluated the Turkish attacks against Rojava, 1 November World Kobanê Day and the isolation imposed on Kurdish People's Leader Abdullah Öcalan.
Talking about Kobanê, Rûken paid tribute to the 2014 resistance and the YPG/YPJ fighters who lost their life to achieve victory against DAESH (ISIS) in Kobanê.
Speaking of the Turkish state's attacks against Kobanê and Girê Spî on 28 October, Rûken said: "Kobanê is the place where Leader Apo first took steps in Rojava and sprinkled the seeds of new life".
Rûken added: "Today Kobanê is a city of women who want freedom, who don't bow to fascism and fight for their free identity".
Rûken emphasized that the spirit defending Kobanê that emerged on 6-8 October came to life all over Kurdistan. She said that the Kobanê resistance created a national spirit in Kurdistan.
In the Kobanê resistance three lines have emerged, namely the women's freedom project, the national unity and the international project.
Rûken noted that such international resistances are rare in history. Hundreds of internationalists saw in this revolution a way out and a solution to the crisis lived by the capitalist modernity, and for this they came to Kurdistan".
Rûken underlined that Erdoğan has actually strengthened and helped DAESH and added that the target in Kobanê were the achievements of Kurds and all the socialist peoples fighting to build a new life. "Kurdish women in particular - she said - did not forget Afrin. On the contrary, they have transformed their suffering into a more organized struggle and a great hope. Afrin will defeat DAESH and Erdoğan mentality like it happened in Kobanê".
Women under the leadership of the Kobanê revolution and Öcalan's paradigm, have created a new life based on a free, democratic and communal life, said Rûken and continued: "Women have become much more organized in terms of education, economy, thought and struggle, and today their struggle is a source of inspiration for all women in the world".
Rûken pointed out that "as Kurdish achievements increased, so did the isolation imposed on the Kurdish People's Leader and the attacks on women. And this is no coincidence. However, we should act with this awareness and increase our struggle until we shatter the İmralı system and set Leader Apo free".
Finally, speaking about the local elections to be held next spring in Turkey, Rûken said: "A women's front against torture policy will be the greatest answer to fascism, rape, violence experienced by women".