KKB: Let's overthrow male-state violence!
The Union of Women's Communards urged all women to fight against male-state violence.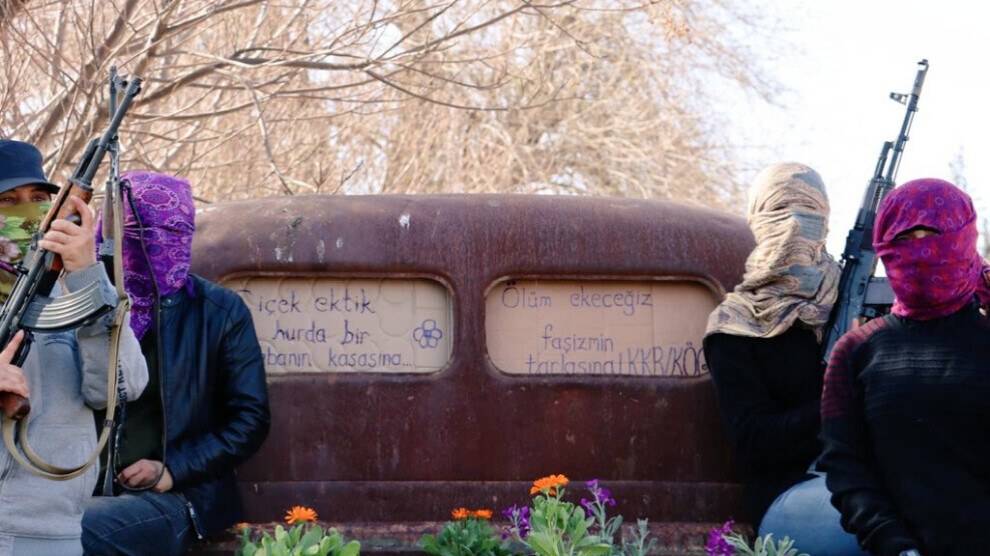 On the occasion of the 25th November, International Day for the Elimination of Violence Against Women, the Women's Communards Union (KKB) issued a written statement.
"We have a long way to go. Now is the time to unite with the women who fill the squares with their rage and fight relentlessly against male-state aggression," said the statement and continued;
"(...) Your fascist policies, militarism, and ideology target women. We know you have Deniz Poyraz's blood on your hands, as well as the blood of Afrin women and Serakaniye women.
We are aware that your male laws are designed to protect male perpetrators. You will continue to protect your high-ranking criminals such as Musa Orhan.
By repealing legal protections for women, such as the Istanbul Convention, you become a collaborator in crime. Nevertheless, we will continue to defend our achievements. We will not abandon the rights achieved by thousands of women over the years to the schemes of male power and to the mercy of patriarchal capitalism.
The Mirabal Sisters were resisting 61 years ago. Arins, Saryas, Ivana Hollfmans, Aynurs and many others have been resisting in Rojava today... This year, they will be wherever the feminist revolt is rising. They will meet in tens of thousands and hold the perpetrators of this tyranny accountable!"