Kongra Star annual meeting: "We will build a free society led by women"
The annual meeting of Kongra Star is being held in Rojava with the participation of 300 members from all cities and regions, in addition to representatives of Kongra Star from Damascus and Aleppo, coinciding with the 17th anniversary of its founding.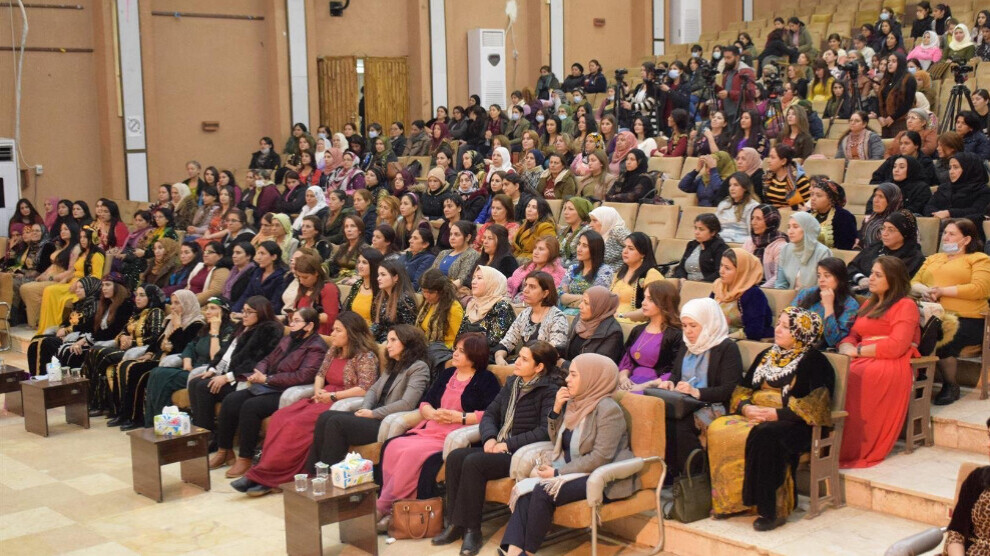 Kongra Star, the umbrella organization of women in North-East Syria, is holding its annual meeting in the town of Rimelan in Qamishlo Canton. The meeting at Aram Tigran Culture and Art Center kicked off with a minute of silence on Saturday.
Speaking afterwards, the spokesperson of Kongra Star in Rojava, Ramzia Muhammad, said, "Kongra Star represents every woman in Rojava. It has faced the masculine mentality and the traditions of society and continued the struggle to achieve the goals of the Rojava Revolution in building a democratic society led by women."
The Kongra Star spokeswoman praised the important role of women during the Rojava Revolution, whose struggle reached all over the world.
For her part, Mona Youssef, a member of Kongra Star Coordination, said, " Kongra Star is not like any other women's organization. Its organization derives from the thought and ideology of leader Abdullah Öcalan, who fought for the cause of women according to her historical heritage."
She stressed, "Women of various components are struggling to build a free society and against all forms of violence."
According to the supervisory committee, the annual meeting of Kongra Star, which coincides with the 17th anniversary of its founding, will last for two days. The activities on the first day include "discussing and reading the annual report, and reading the directives of Abdullah Ocalan.
The meeting, on its second and final day, will deal with the organizational situation and put a program to work on during the year.