Kongra Star: Everyone must raise their voice against Turkish chemical attacks
In a statement that condemned the chemical attacks by the Turkish state, Kongra Star called on "women, our people and all democratic forces to raise their voices".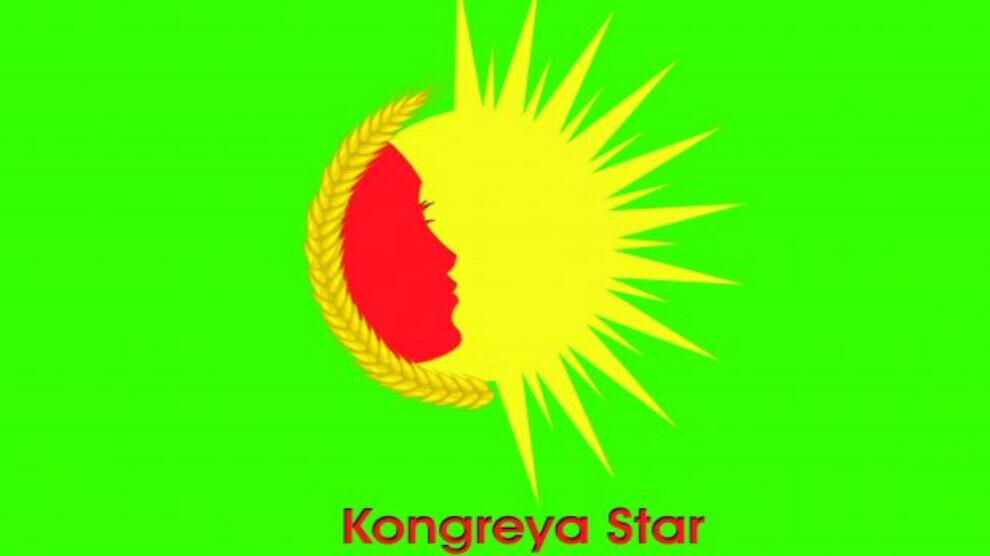 Kongra Star Coordination issued a statement condemning the Turkish chemical attacks against the guerrillas in the Medya Defence Zones.
The statement said: "Since the fascist Turkish state cannot advance in the Medya Defence Zones, it is seeking to achieve results by using chemical weapons. The People's Defence Forces (HPG) released the images of guerrillas who were affected by the Turkish chemical attacks in a statement yesterday. 17 guerrillas have died as a result of the Turkish attacks in Zap and Avaşin using chemical weapons."
The statement added: "As Kongra Star, we strongly condemn the latest crime of the fascist Turkish state. We commemorate the 17 freedom fighters with gratitude and offer our condolences to the families of the martyrs. We reiterate our promise to raise the struggle for freedom and to realize the dreams of the martyrs.
The fascist Turkish state wants to complete the Kurdish genocide and to realize its 'National Pact' through occupation before the 100th anniversary of the republic. Therefore, it is attacking our people, especially Rojava and Bashur (South) Kurdistan to complete its genocide. It wants to keep the Kurdish people without a political status even in the 21st century and to eradicate the emancipatory and independent Kurdish identity."
The statement continued: "However, its high-tech based military cannot break the will of the Kurdish people. This can be seen clearly in the resistance by the guerrillas in the regions of Zap, Avasin and Metina. Freedom fighters have been carrying out a historical resistance thanks to their creative tactics, steel will, courage, heroism and sacrifice. The invading army had resorted to chemical weapons because it could not achieve results against the guerrillas despite its cutting-edge technological weapons and warfare."
'International forces are partners in crime'
Kongra Star said that "the United Nations and the Organization for the Prohibition of Chemical Weapons (OPCW) are also responsible for the Turkish chemical attacks since they remain silent. This silence of international organizations means that they are also partners in the atrocious crimes of the fascist Turkish state!"
Call to women, people and democratic forces
The statement ended with the following call: "As Kongra Star, we call on women, our people and all democratic forces to raise their voices and defy the Turkish chemical attacks. We also urge the relevant institutions to fulfil their duties and responsibilities. An independent investigation should be launched, the Turkish state should be stopped  and the AKP-MHP fascist regime should be put on trial for its war crimes."