Kongreya Star holds preparatory Congress meetings in Aleppo
Women gathered in Sheikh Maqsoud neighborhood and elected the presidents of 6 communes.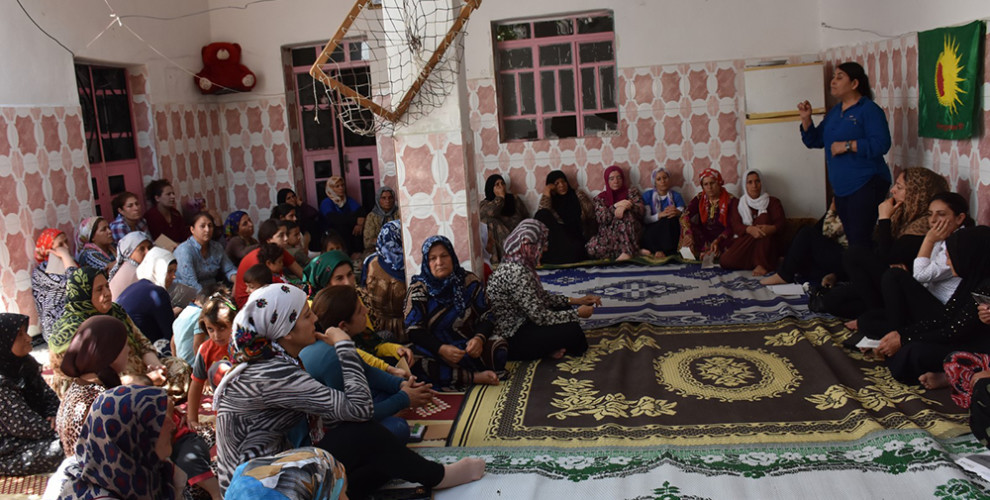 In the Aleppo's Sheikh Maqsoudneighborhood, Rojava women's organization Kongreya Star organised 6 different meetings as part of the preparation for its conference and elected the commune presidents.
Women of the Aleppo neighborhood gathered in six different meetings to chose the presidents of the communes.
Sîham Bîlal, one of the executives of Kongreya Star, said that women were fighting for liberation and freedom from the patriarchal mentality. 
She reminded that in the 19 July Rojava revolution women played an important role in all areas of life.
At the end of the meetings, the women proceded to elect the presidents for the six communes.
Kongreya Star was founded on 15 January 2015 with the purpose of ensuring women's organisation and undertaking an active role in the freedom struggle and all aspects of life. On 25-26 February 2016, Yekitiya Star held its 6th conference and changed its name to Kongreya Star.