Kongreya Star launches ideological education cycle for women
Kongreya Star Aleppo Coordination launched an ideological education cycle for women in Sheikh Maqsoud and Aleppo neighbourhoods.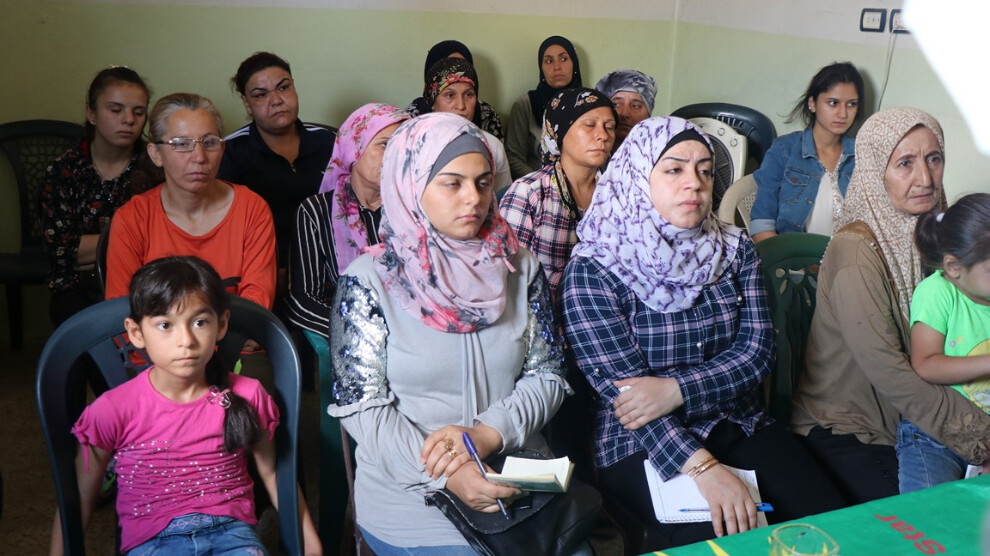 The women's umbrella organization in North-East Syria, Kongreya Star has organised thousands of women through ideological and academic educations since it was established. An education cycle arranged in this context most recently has been participated by 21 women. The program within this latest education cycle was paid attention mainly by elderly women.
The education program to last for 14 days will be held between the hours 09.00-12.00.
Zelux Eliko (50) from the Kerko village, who participates in the education session said, "I participate in this education cycle to improve my conscious on women's struggle. I want to progress myself in terms of ideological struggle."
Zelux Eliko participates in the education together with his daughter aged 24. This education cycle aims to enable women to attain self-confidence and realize freedom against the regressive mentality.
Expressing that she became aware of women's resistance after 19 July Revolution, she added, "Women broke the chains. They joined political and military struggles. Through the strategy of the third way, they built the Democratic Nation project."
Zelux Eliko lastly stressed that women organise under the guidance of the leader Abdullah Öcalan's thoughts.
'Women should organise'
Within the education cycle, the participants receive lessons on the "importance of education, society in the state of nature, sexism, culture and ethic, the reality of the leader, women's history, immigration, patriotism and Kongreya Star convention."
Speaking after, Delal Mihemed, member of Kongreya Star Education Academy Committee said, "We launched an education cycle in the name of Martyr Cihan to empower women in cultural and ideological fields. Recently, some parties have intended to cause provocations among people through special war methods. We wanted to respond to these attempts with this cycle in which women will get training in various fields."
Emphasizing her pleasure on women's alacrity for participation in education, Delal Mihemed stated that women should organise and enhance the struggle.
The education cycle is expected to be launched in other neighbourhoods as well.