Kongreya Star marks anniversary of the Autonomous Administration
The Kongreya Star Coordination celebrated the third establishment anniversary of the Autonomous Administration of North and East Syria.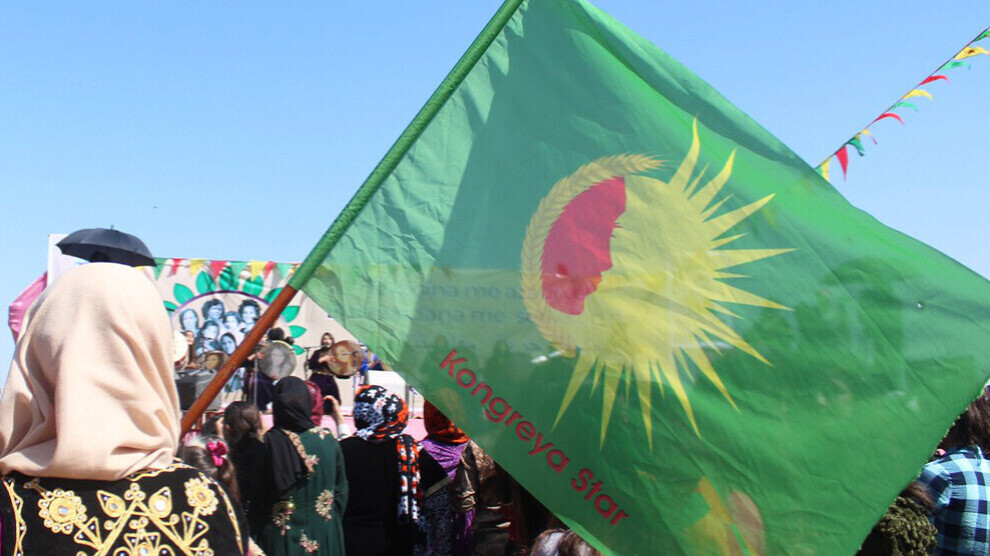 In a written congratulatory address, the Kongreya Star said that "We congratulate our people, the injured and their families, and all the peoples of the region on the third anniversary of the establishment of the Autonomous Administration of North and East Syria".
"The Democratic Autonomous Administration is the outcome of the July 19 revolution. The people of the region have been emancipated from state oppression and persecution. Free will and free thought have emerged. The Rojava revolution offered an example of autonomous administration in the Middle East and all over the world, promoting the brotherhood of the peoples," the congratulatory address said.
The Kongreya Star noted that women play an active role in all institutions through the co-presidency system. "Women have not only promoted the concept of women's emancipation in the Autonomous Administration, they have also contributed to gender equality and writing laws and social contract.
"As pro-freedom peoples, we congratulate our resilient people and the Autonomous Administration staff on this occasion and hope that they will be successful," the Kongreya Star concluded.