Kurdish and Arab women in Iraq call for action against Turkish attacks
A group of women from different parts of South Kurdistan and Iraq gathered in Baghdad on Sunday and called on the United Nations, international organizations and the Iraqi central government to close Iraq's airspace in order to prevent Turkish attacks.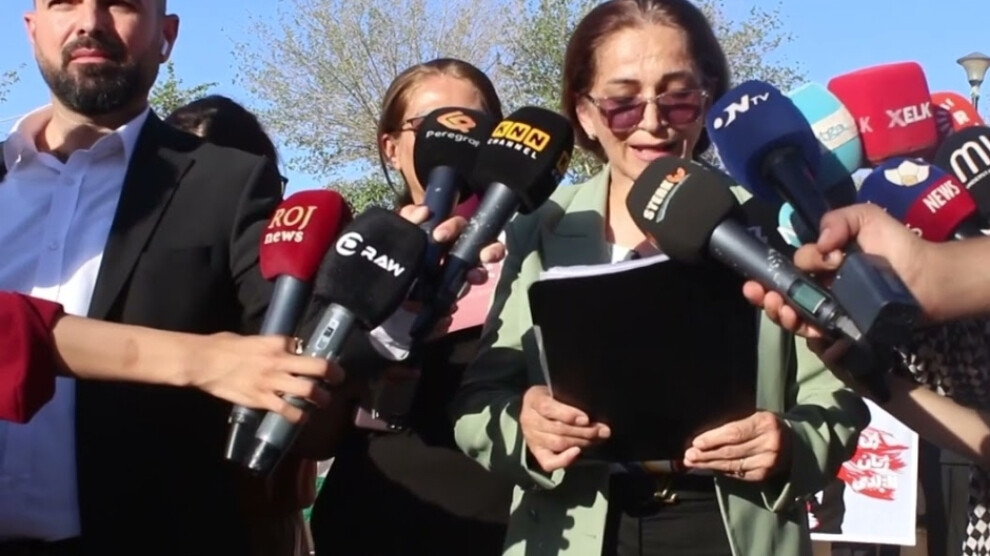 Iraqi and Yazidi Kurdish women made a press statement yesterday (Sep. 25) at the Al Mound Hall in Baghdad concerning the increasingly ongoing Turkish air strikes against Iraq.
The Iraqi and Kurdish women stated that they took a step against the invasion attacks carried out by the invading Turkish state in South Kurdistan in an attempt to "stop Turkish aircraft that put the peace and security of the region in jeopardy and kill the Kurdish people."
Interviewed by Rojnews, the activists said that they wanted to collect 1 million signatures to denounce the invasion attacks of the Turkish state.
Esma Shemeri, deputy head of the Peace Message Organization and an activist, called on the Iraqi government to object to the invasion of the Turkish state. She stressed that the Iraqi government should take a stand against the Turkish violation of Iraqi sovereignty.
Ala Qeytan, head of the International Inanna Media Institution, stated that all political parties in Iraq should support their campaign in order to end the occupation of the Turkish state. "The Turkish violation of Iraqi sovereignty should be taken to the United Nations. Furthermore, Iraqi forces who want to remove the Turkish state from Iraqi territory should be endorsed," Qeytan added.
The invading Turkish state seeks to expand its invasion in South Kurdistan and Iraq. It is increasing the number of its military bases, particularly around the regions of Duhok and Mosul. Moreover, the Turkish state is plundering the nature of Iraq and South Kurdistan by burning forestlands.