Kurdish Peace Mother detained in Amed
Aysel Ateş, a 60-year-old activist of the "Mothers with white headscarves" initiative, has been detained in Amed.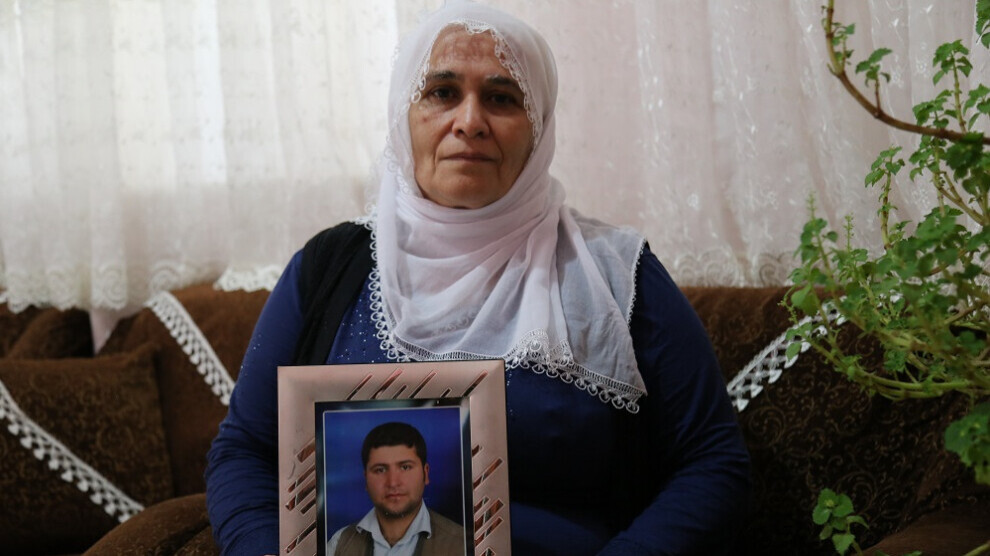 Peace Mother Aysel Ateş has been arrested in Amed (Diyarbakir) on Saturday after her apartment in Payas (Kayapınar) district was searched by the police. It is not known what the activist is accused of.
The arrest of Ateş took place at the instigation of the Bandırma public prosecutor's office in the northwestern Turkish province of Bursa. The 60-year-old woman is currently being held at the police headquarters in Amed. It is also unclear at the moment whether she will be transferred to Bandırma or referred to court to be questioned by Bandırma public prosecutor's office via the video conferencing system SEGBIS.
Aysel Ateş has been active as a Peace Mother for years. Her son Mehmet Veysel Ateş is one of the thousands of political prisoners in Turkish prisons who took part in the hunger strike movement initiated by Leyla Güven between 2018 and 2019.