Kurdish refugee murdered by husband commemorated in Lavrio
Evin Ekrem Ali, a Kurdish refugee woman from Rojava, who was murdered by her husband in Lavrio, was commemorated by hundreds of people.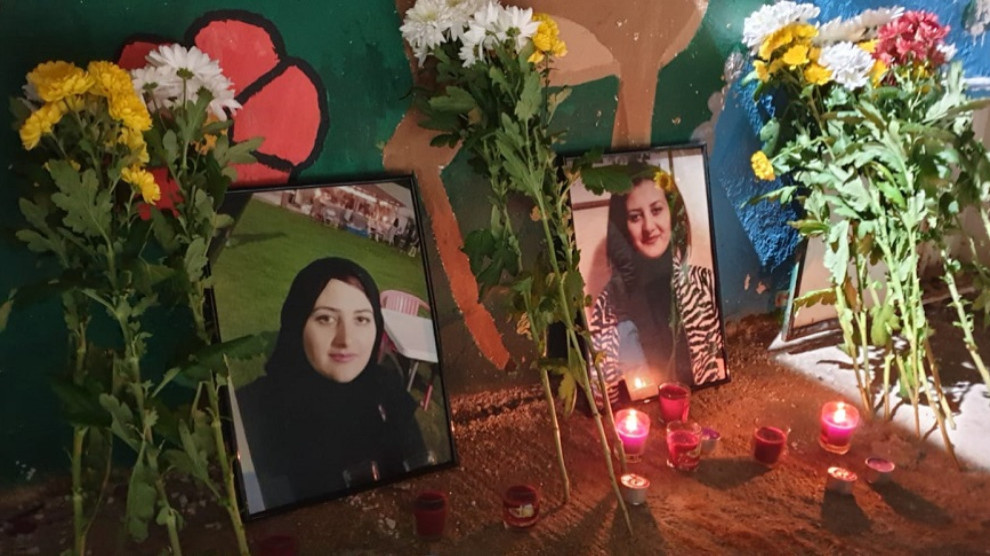 Hundreds of people gathered in the camp where Kurdish refugees live in Lavrio and held a memorial ceremony for Evin Ekrem.
Saliha Roj, one of the camp residents, said that in the society, women are confined to the role of looking after the children and live in "honor" by the male mentality. "Women are not babysitters and honor. Women make up half of this world and create the other half. Honor for us means freedom. We will never accept the murder of women and we will fight for women's freedom until the end."
Saying that the murder of a woman is nothing more than brutality, one of the camp residents, Nurşen said: "Every day in the world, dozens of women are murdered by men with different excuses. We will not accept the massacre of women, we will not accept them as normal. The murder of a woman is the murder of life."
After the speeches, hundreds of people marched towards the place where Evin was killed. Candles were lit and carnations were left.
The commemoration ended with the slogan "Jin, Jiyan, Azadi".
Evin Ekrem Ali, mother of 4, had come to Greece about 2 years ago. She was murdered by her husband Behzat Ali on the upper floor of the police station used by refugees in Lavrio city.